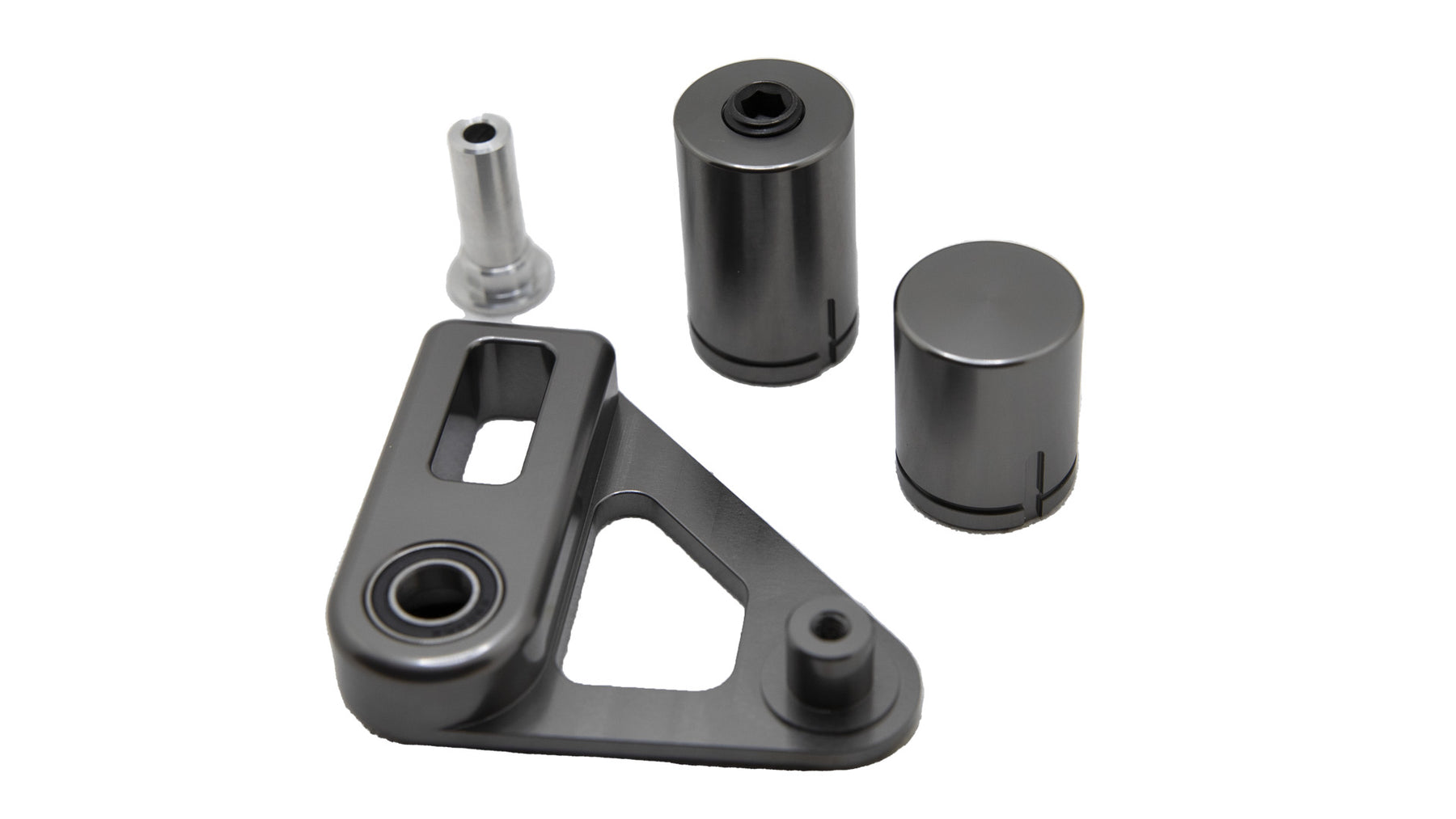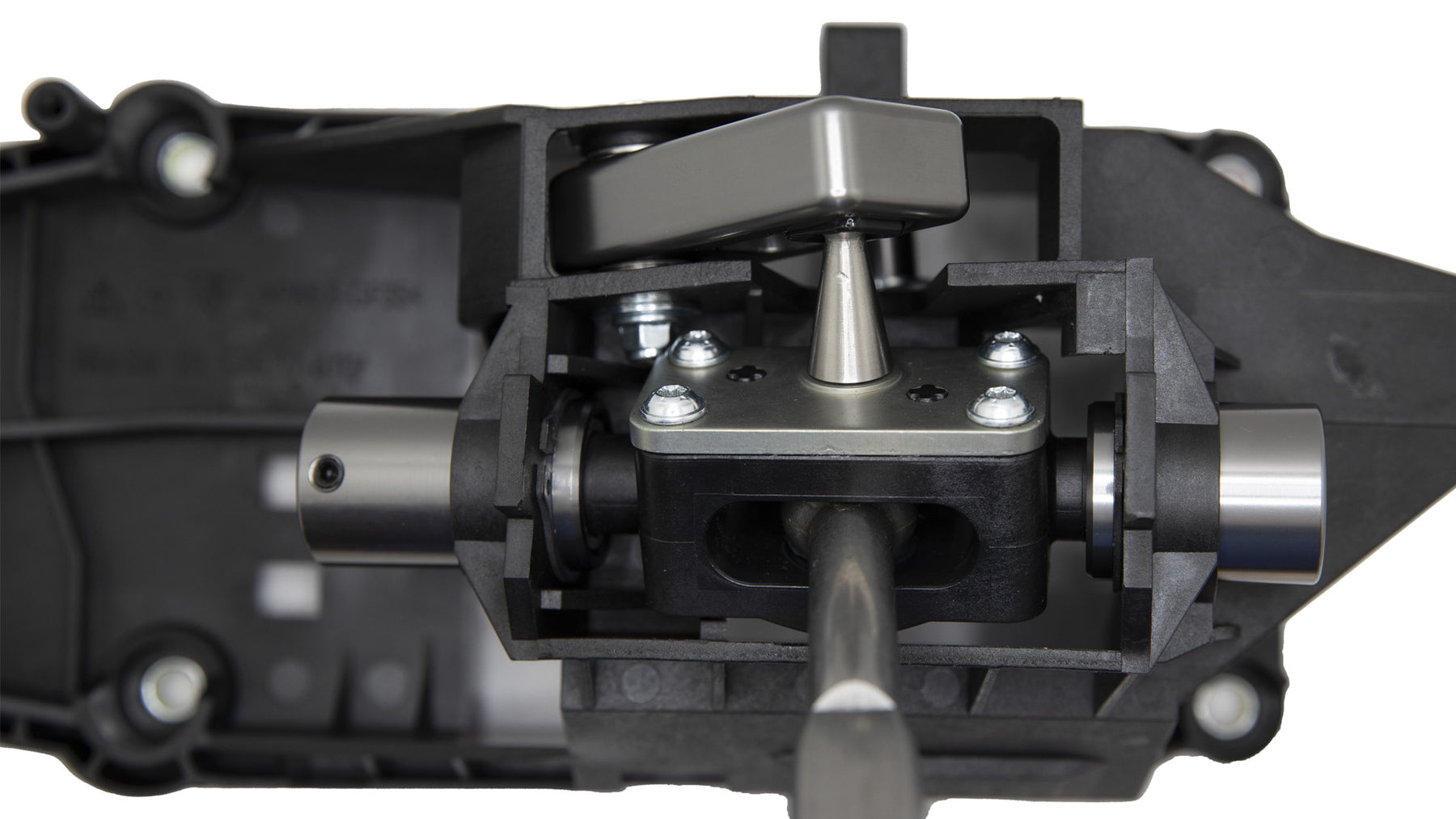 SHIFT-RIGHT Solution: Ball Bearing Kit
Select Configuration:
SRS Retrofit Kit Only (986 / 996 / 987 / 997)
FITMENT

996 / 997 (1998 - 2012) Only Compatible w/ Manual Transmission Vehicles
986 / 987 (1998 - 2012) Only Compatible w/ Manual Transmission Vehicles
Lackluster shifting performance on many stock Porsches can be attributed to the cheap plastic bushings and pivot connections utilized in the shifter assembly.  Because these bushings require loose tolerances and free play to not bind, they generate sloppy shifter feel.  Moreover, their plastic and rubber construction flexes excessively which causes spongy gear engagement, especially on cars that have accumulated wear and tear over the years.
The SHIFT-RIGHT Solution replaces these plastic bushings with ball bearings, eliminating the flex and excess play that normally plagues the stock setup.  As a result, shifter feel is sharpened and gears engage with certainty.
The Retrofit Kit is comprised of custom machined aluminum pieces and heavy-duty ball bearings to entirely upgrade the factory shifter assembly.  Additionally, the tightly toleranced shifter yoke tightens up lateral shifter action.  The OEM cradle and shift lever are retained with this setup so that your shifter throw remains unchanged and the factory fit is preserved, and it is compatible with the OEM shift knob.
The SHIFT-RIGHT Solution is compatible with all OEM shifter units for 986/996/987/997, as well as most aftermarket short shift kits.  Please contact us to confirm fitment for your particular aftermarket short shift kit.
The SRS Retrofit Kit includes all components & hardware to upgrade your existing OEM shifter unit. The kit is confirmed as PCA GTC3 legal.
Shifting Upgrade BUNDLE... address the slop at both ends of the shifting mechanism!

Combine the SHIFT-RIGHT Solution with upgraded Shifter Cable Ends.  Select a BUNDLE package from the configurations below.
*The Bundle Kit for the 986/996/997.1-GT3 INCLUDES the required Install Tool for the Cable Ends*
Now available for all 986 / 996 / 987 / 997 models!
Installation Guide