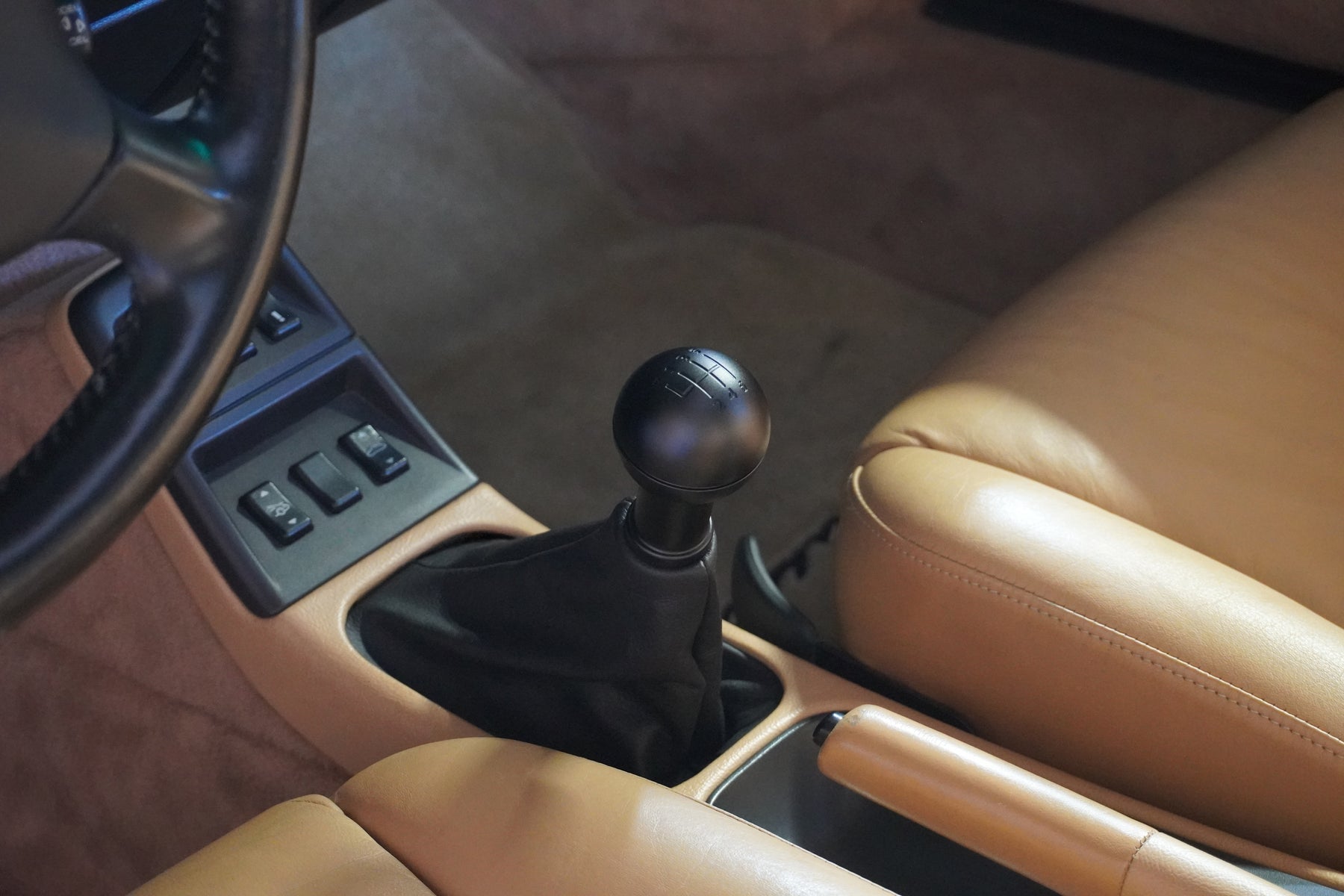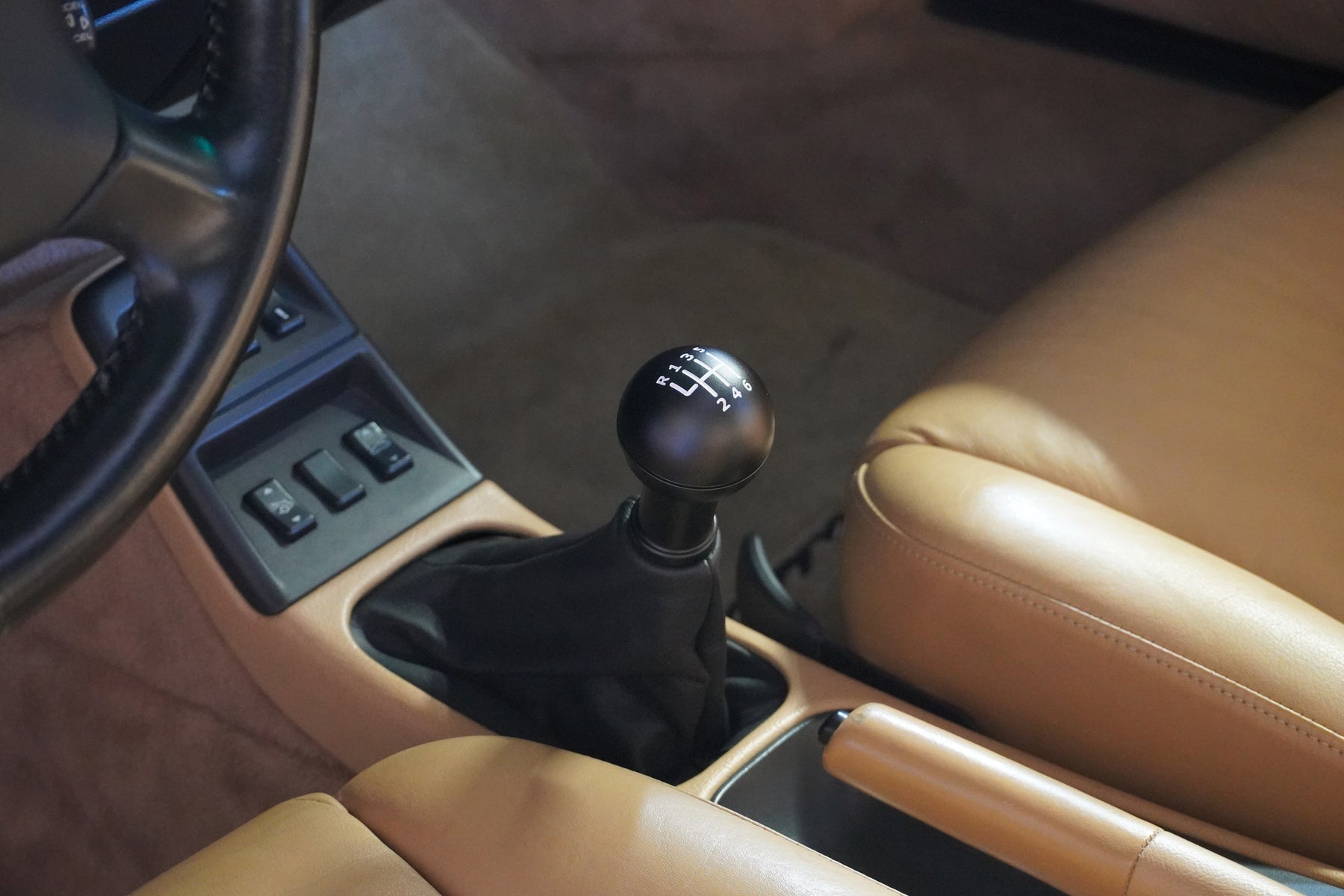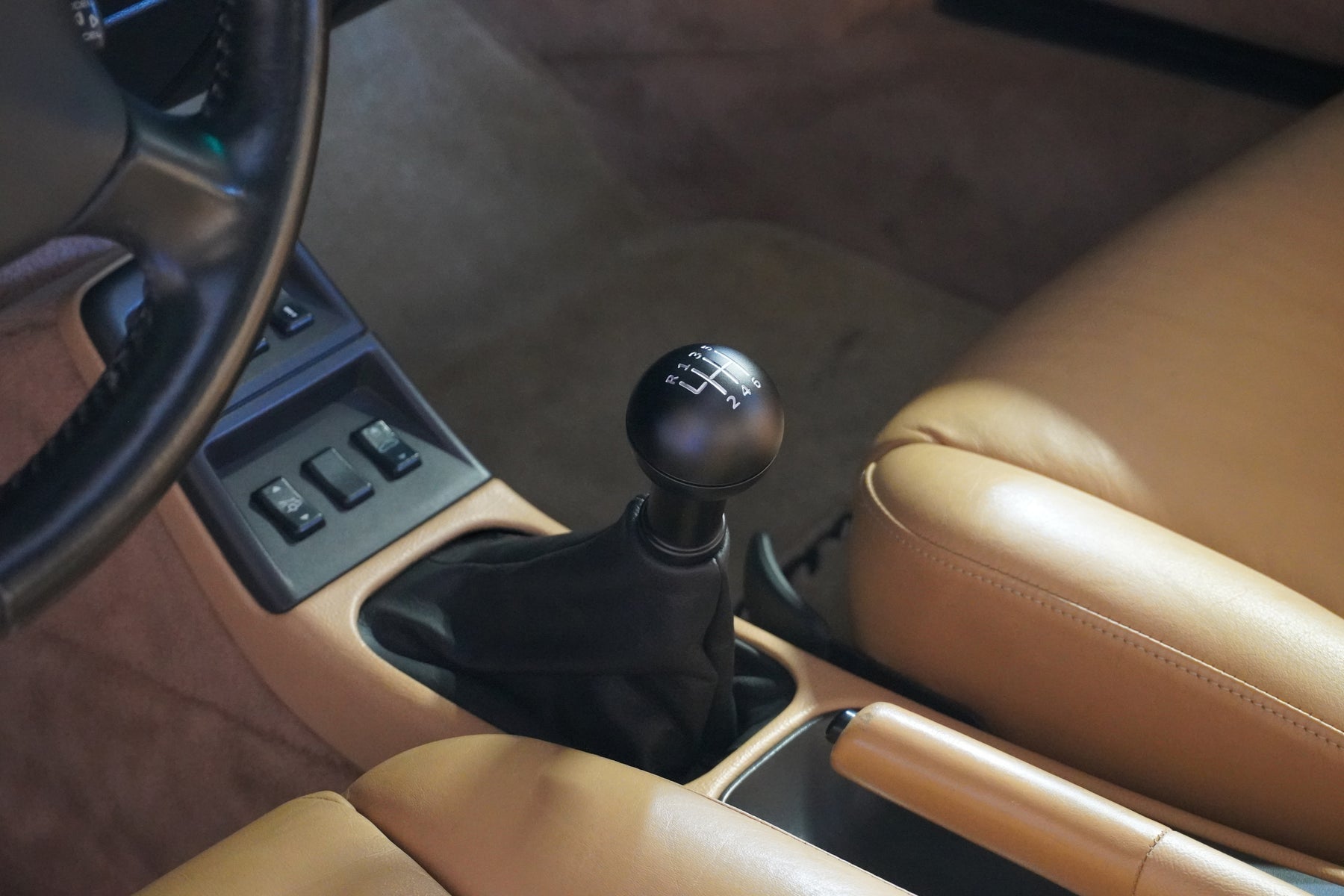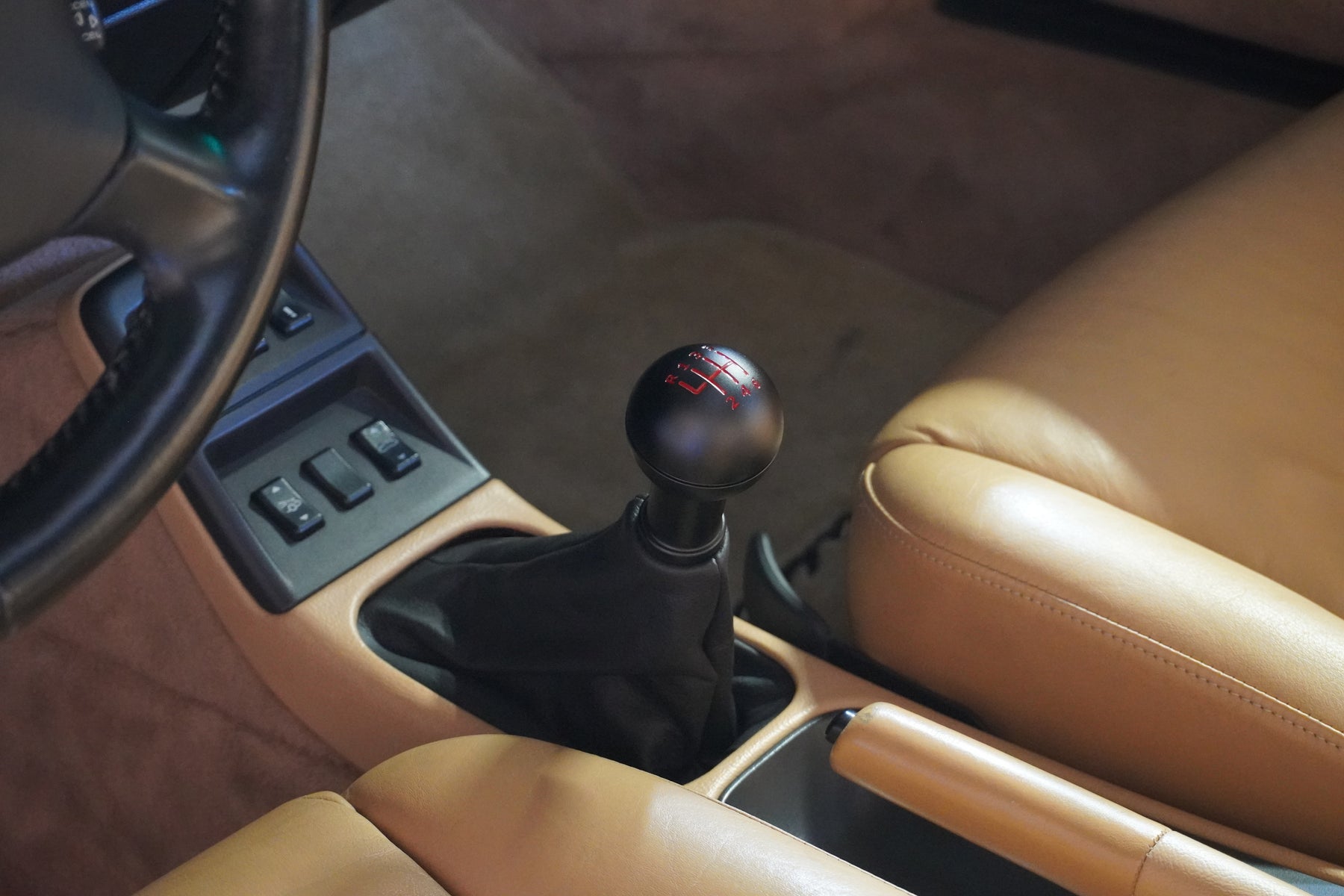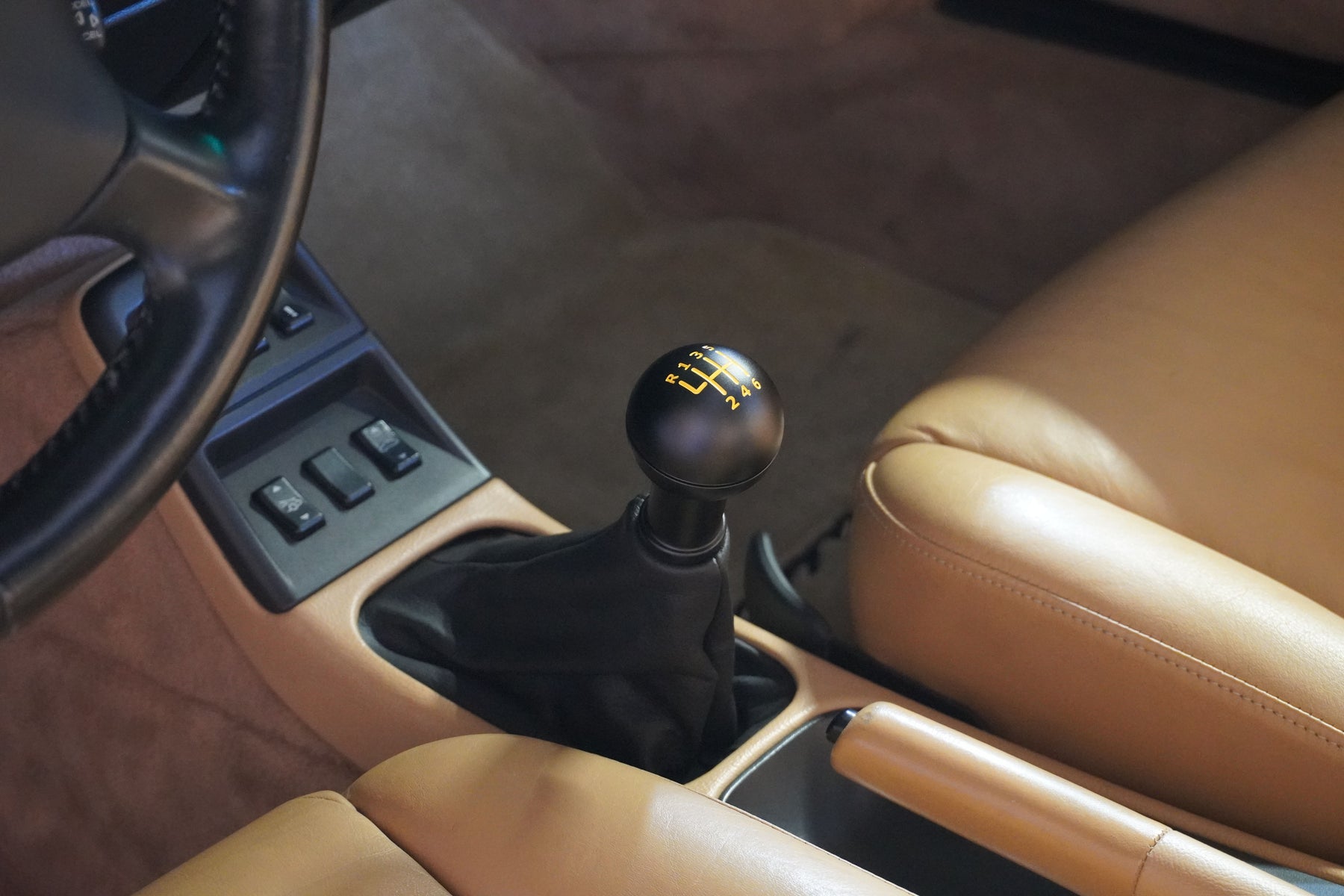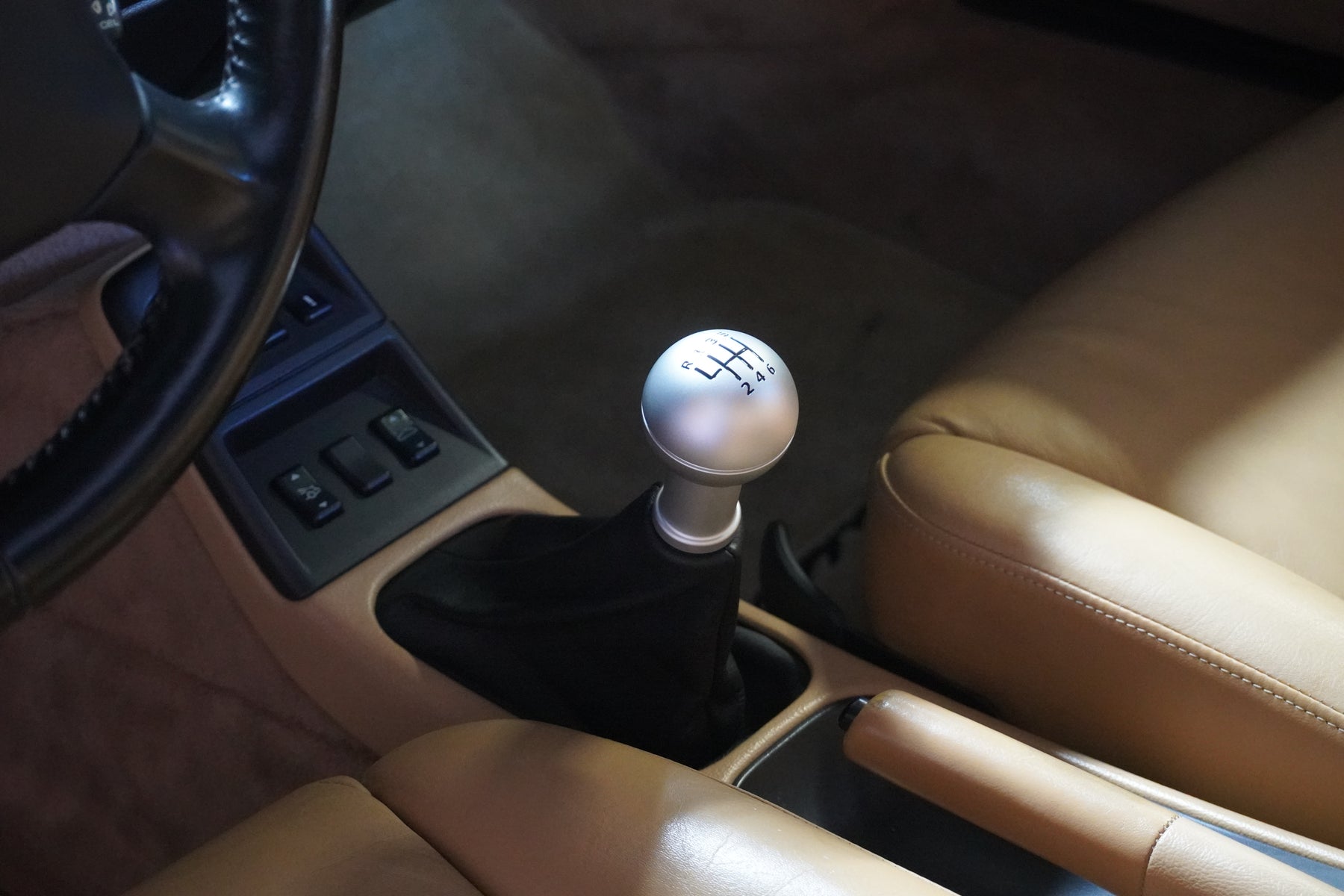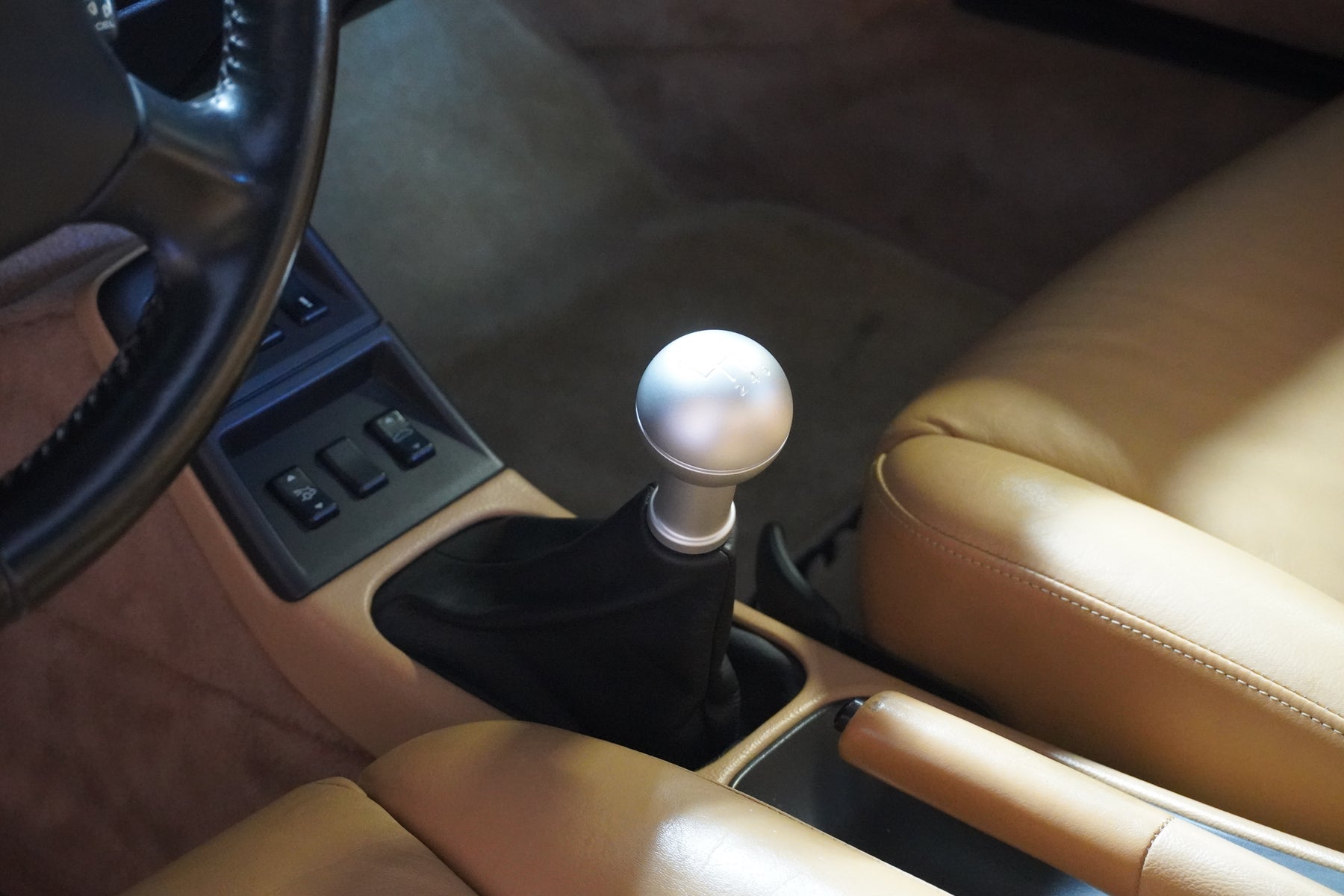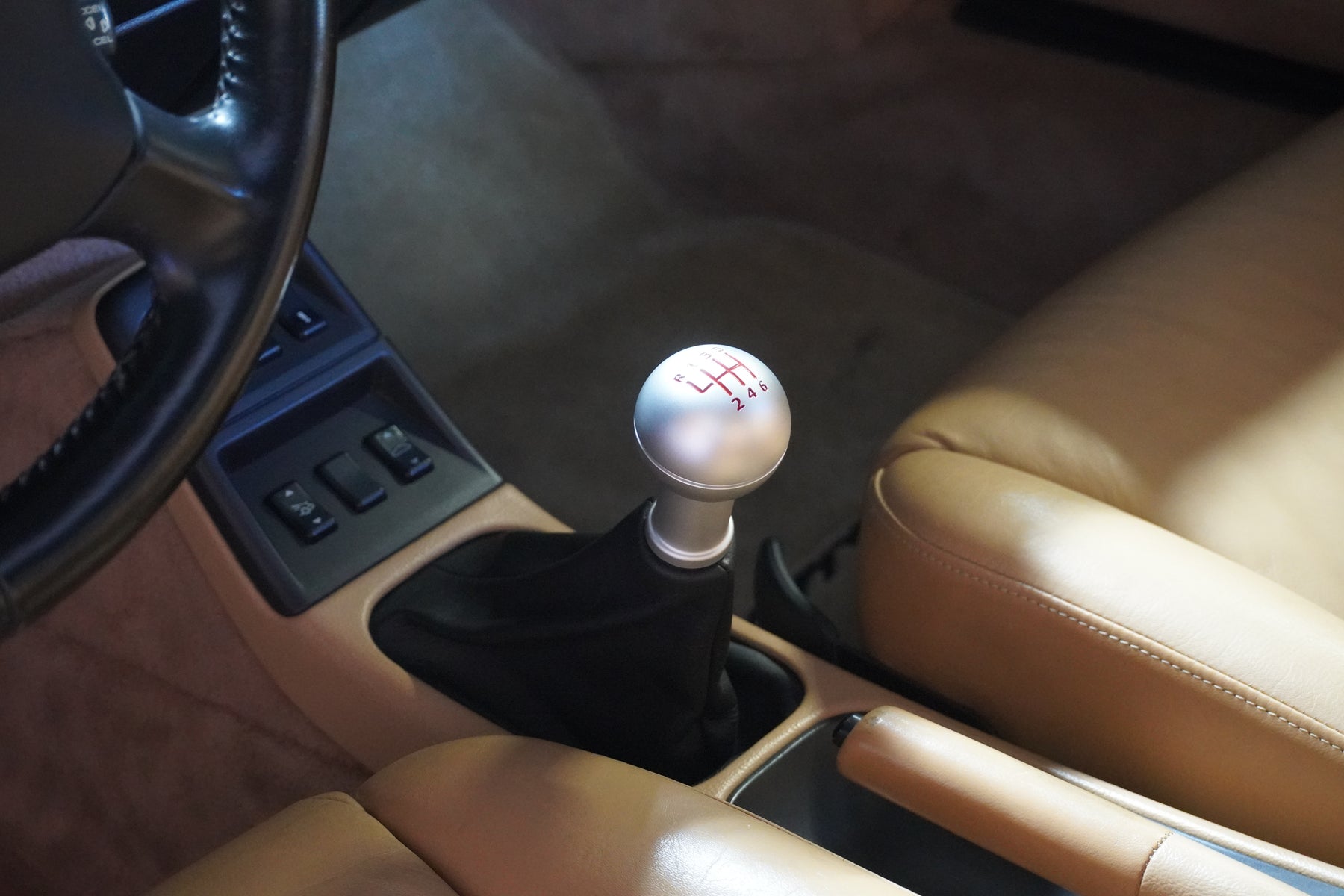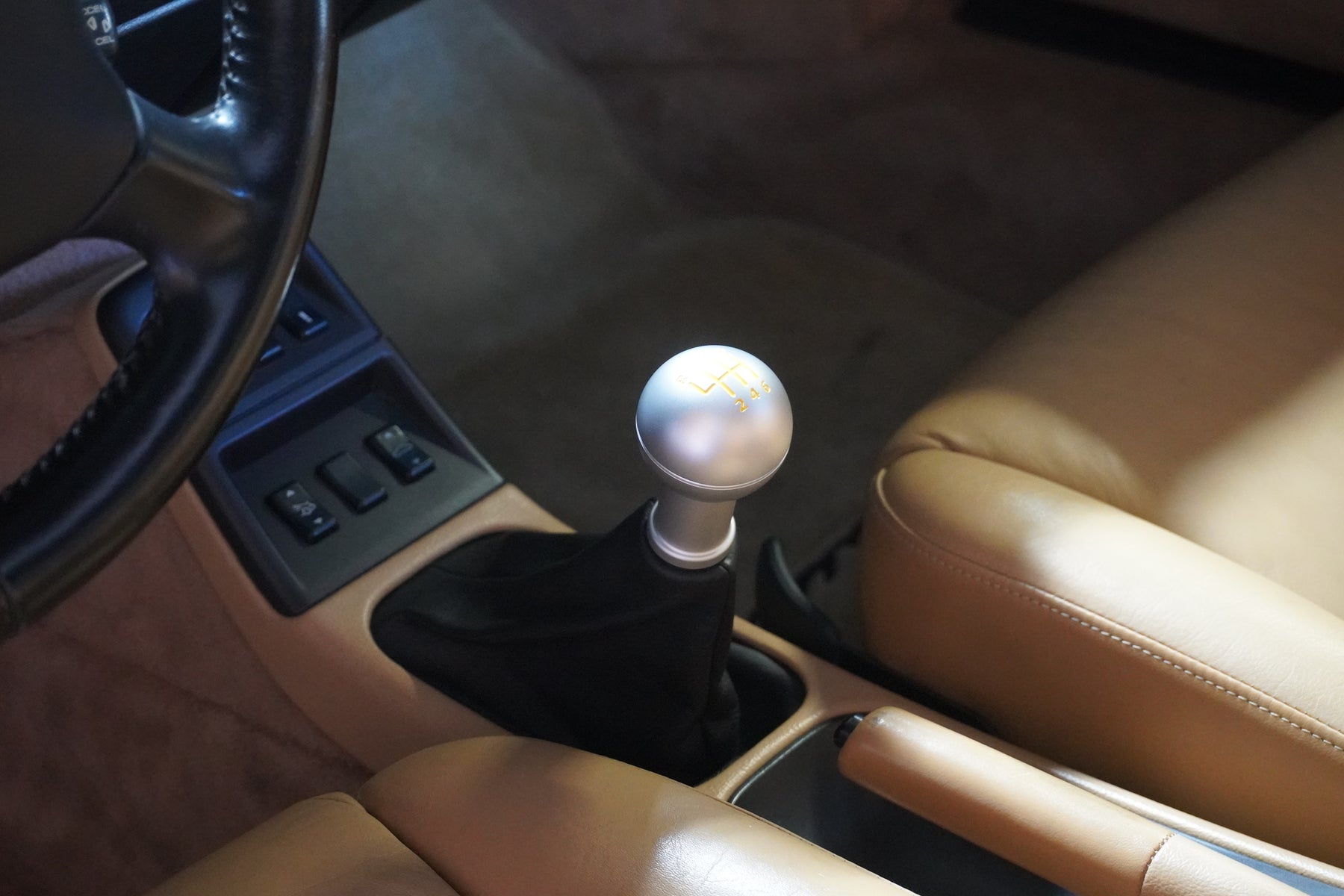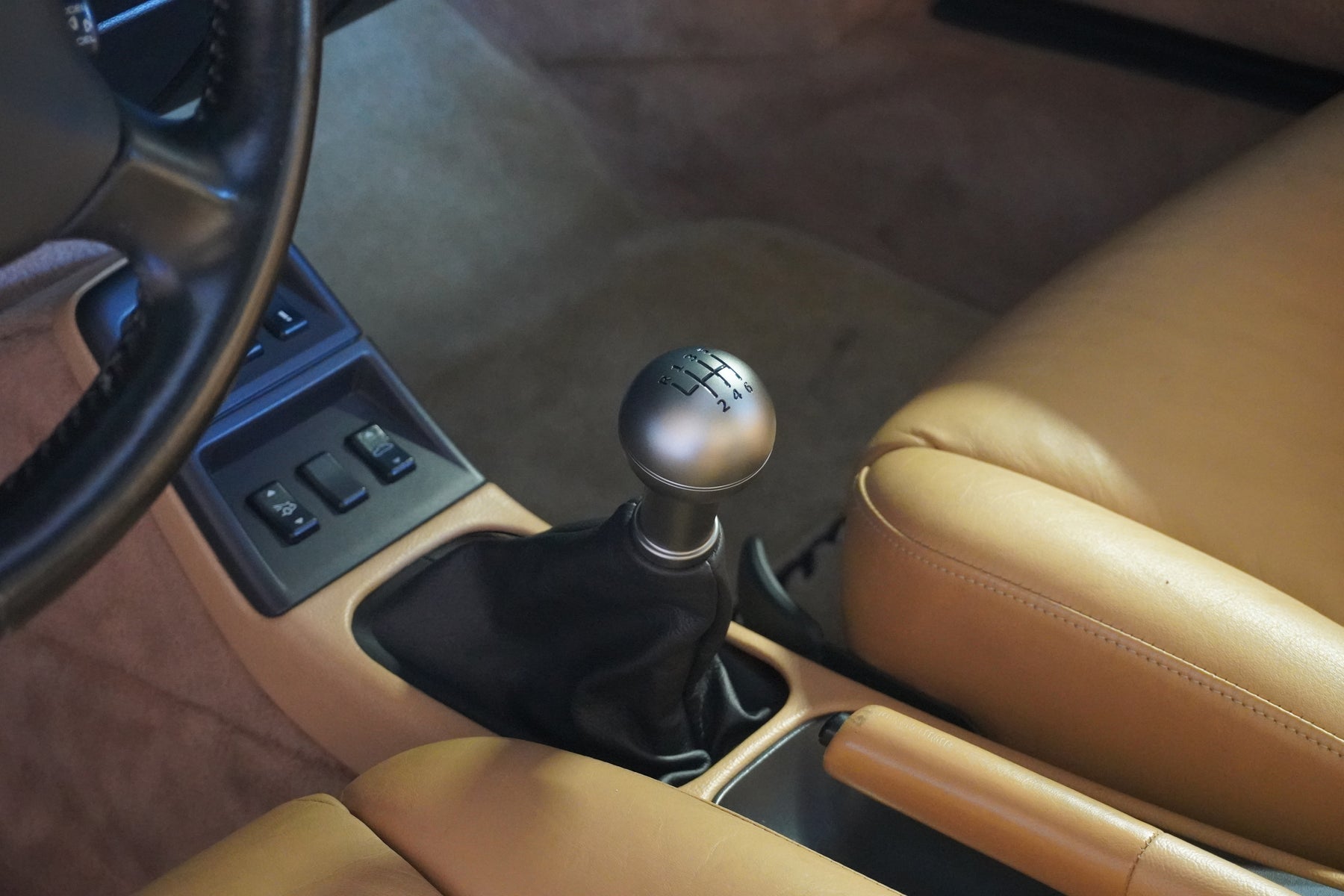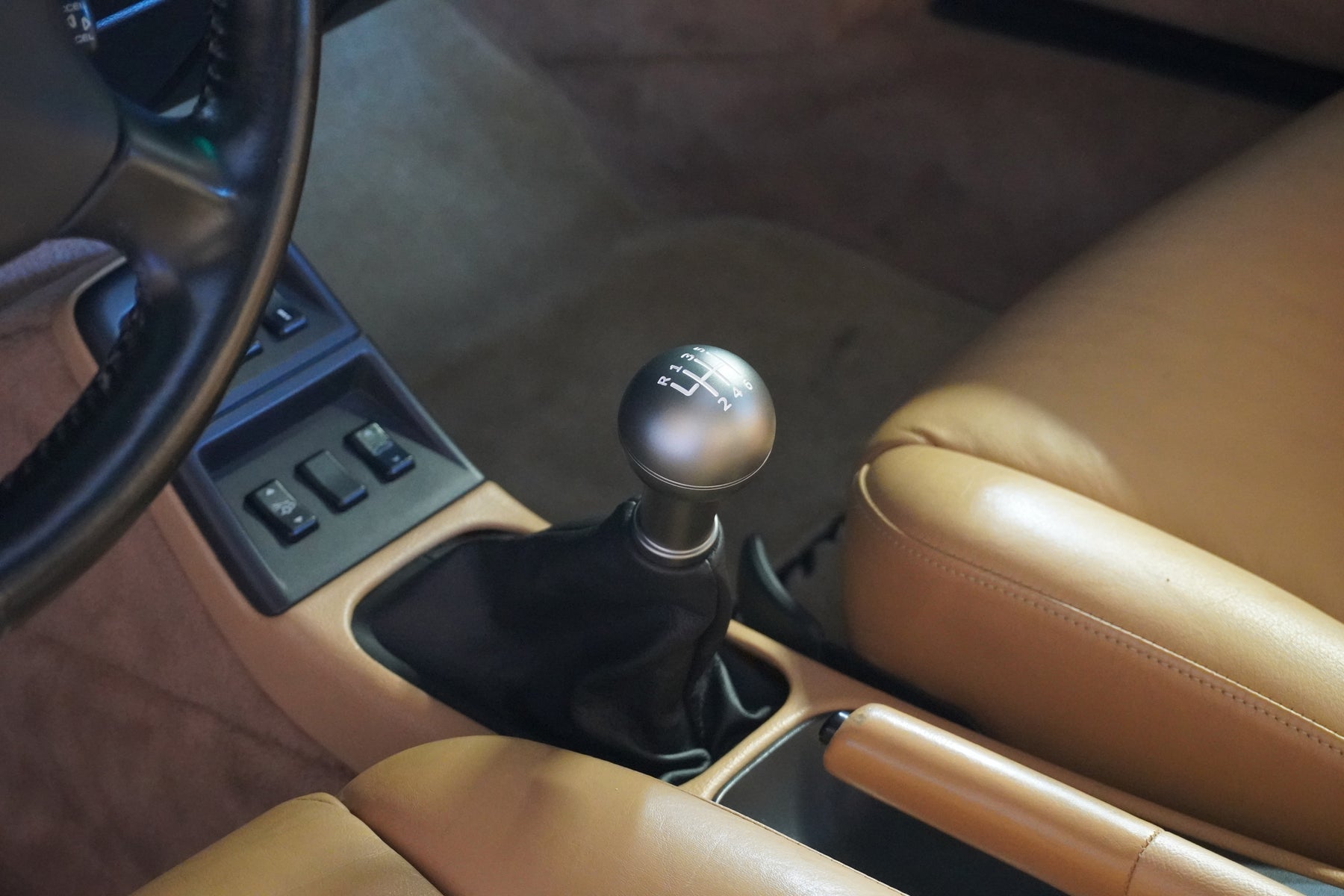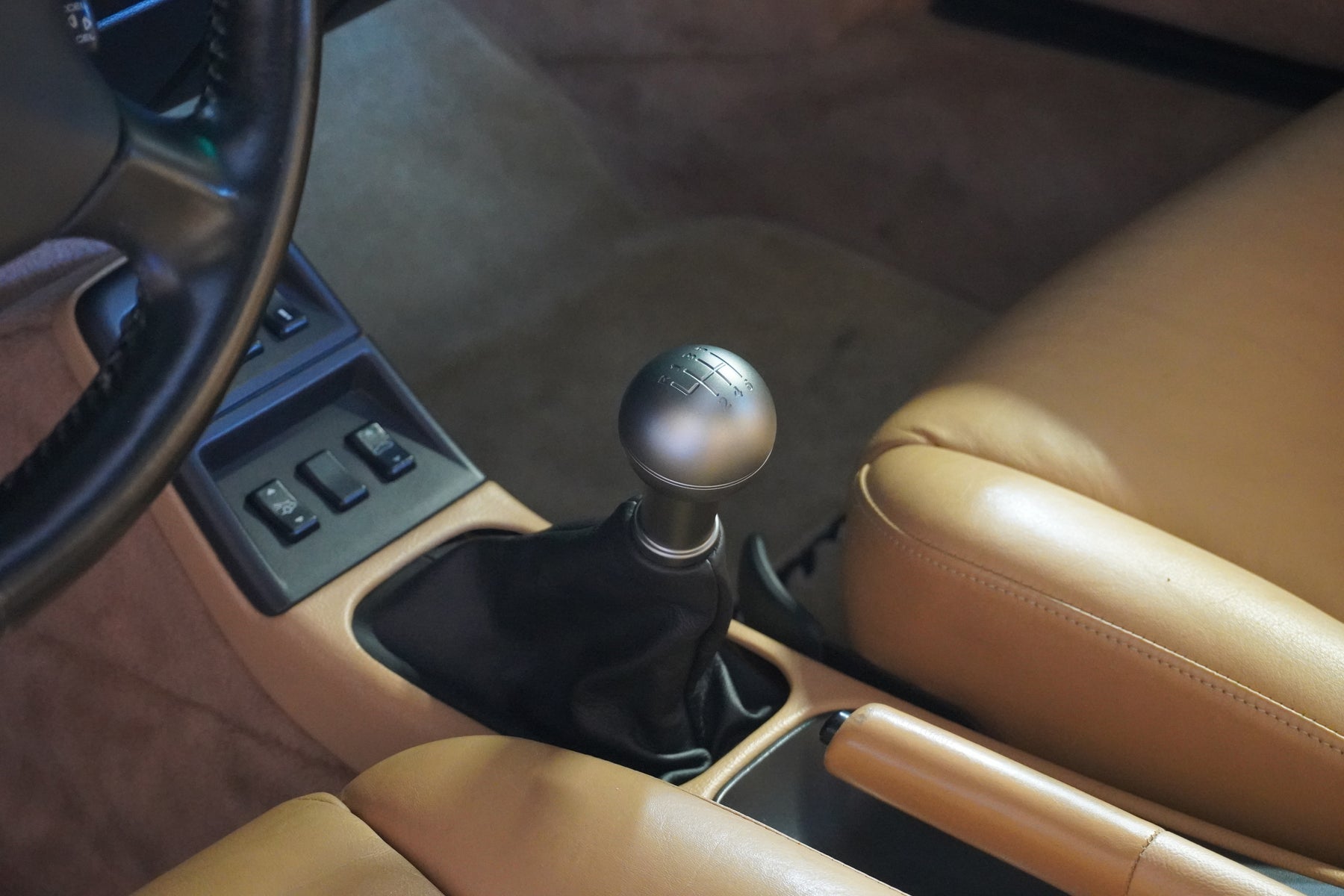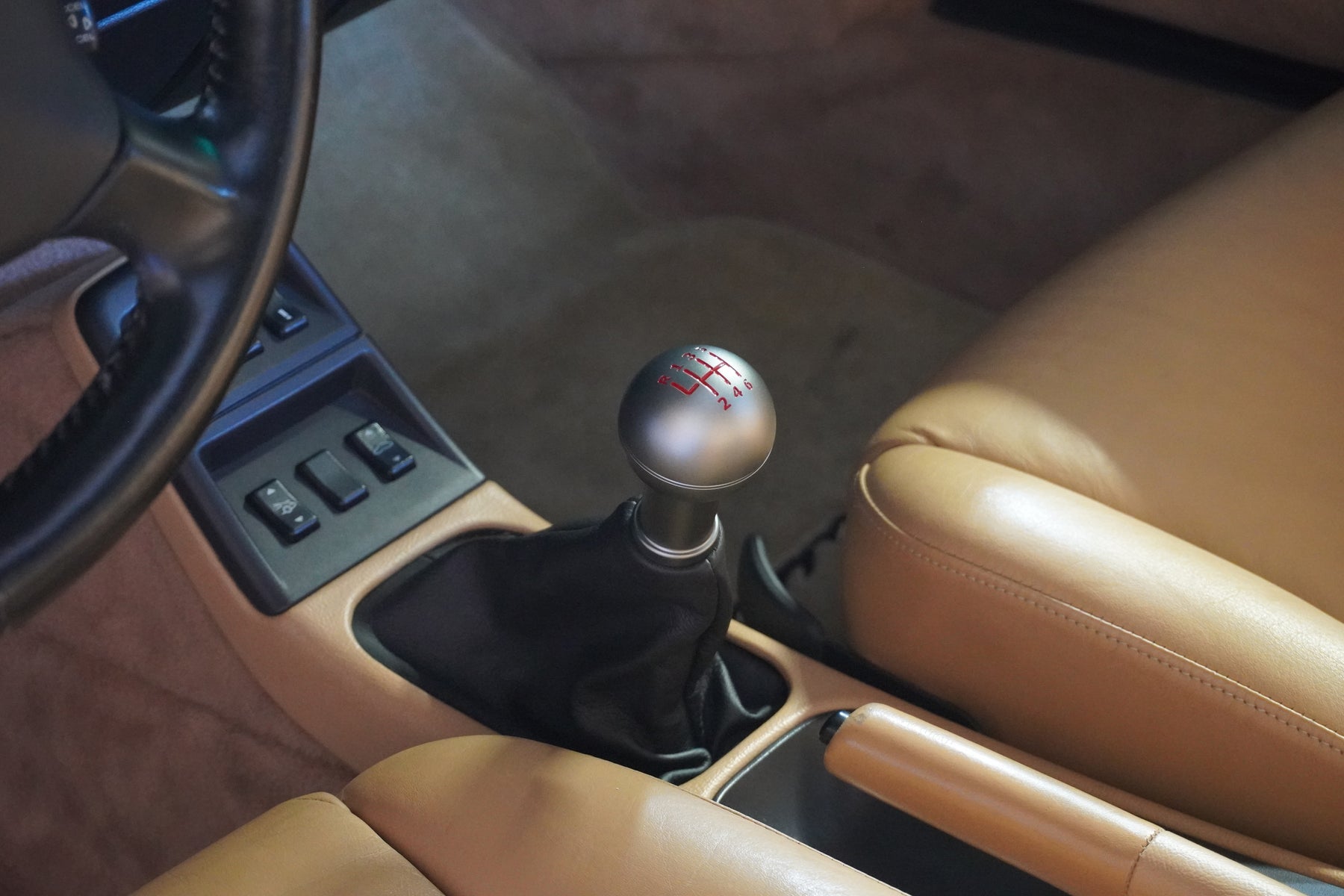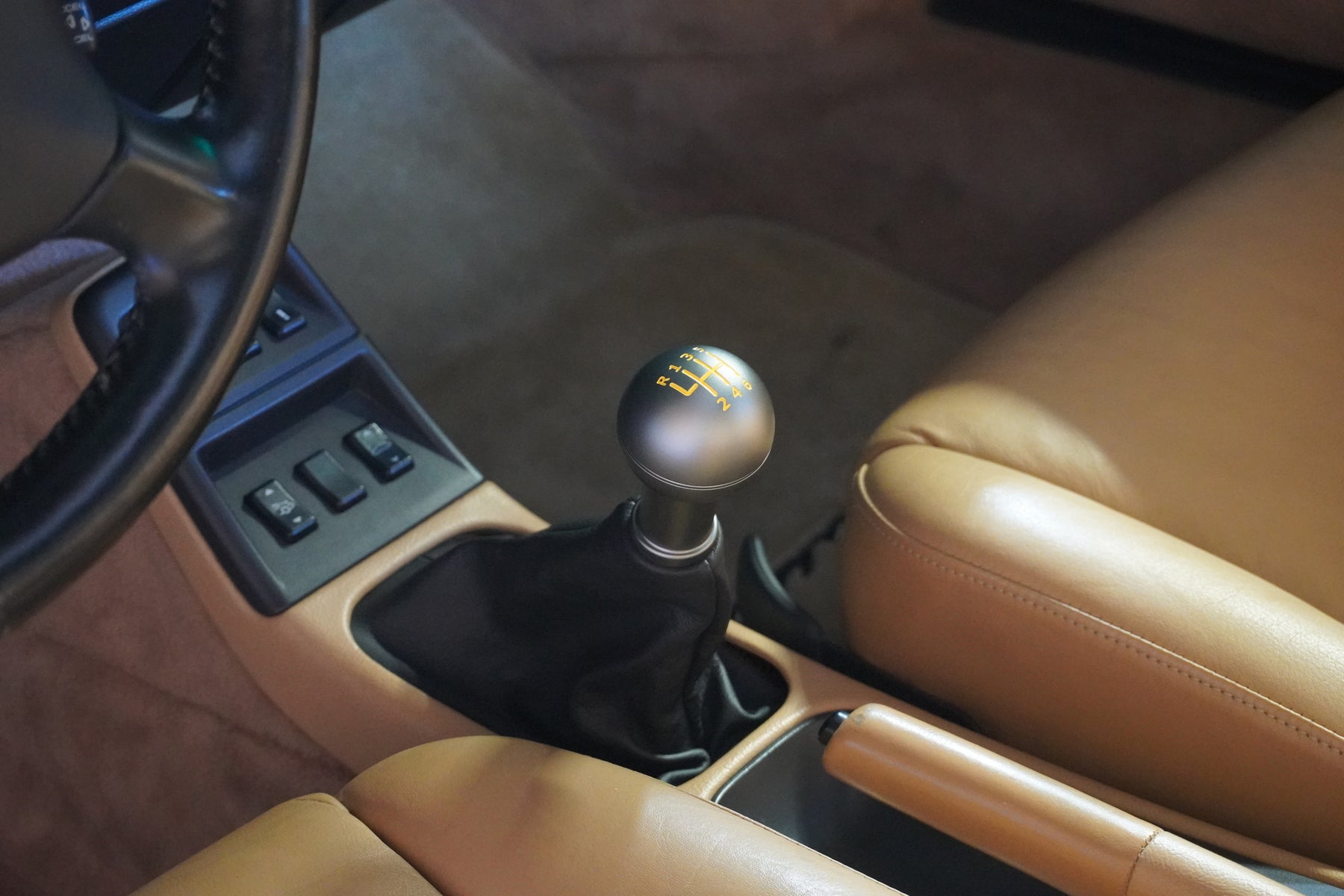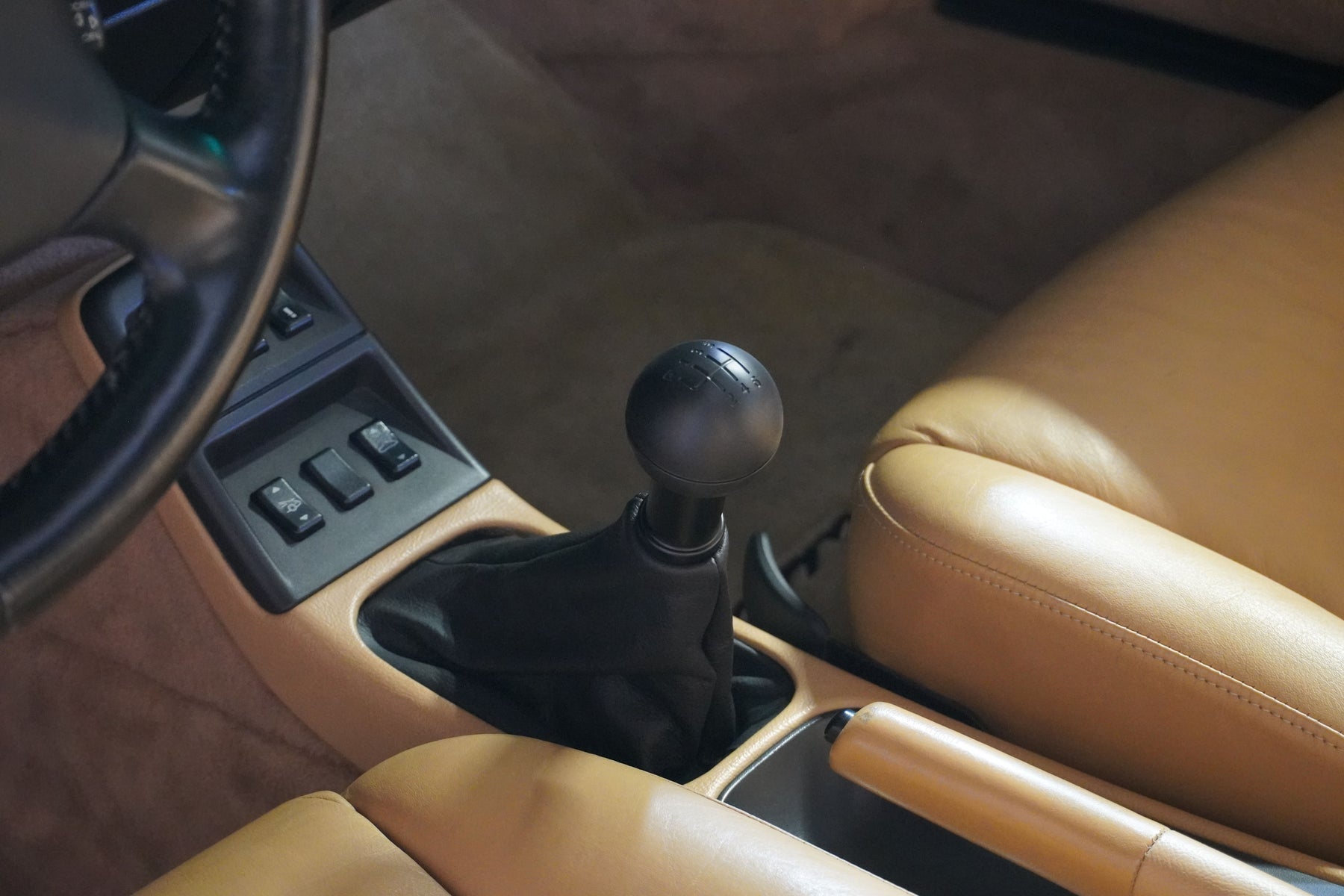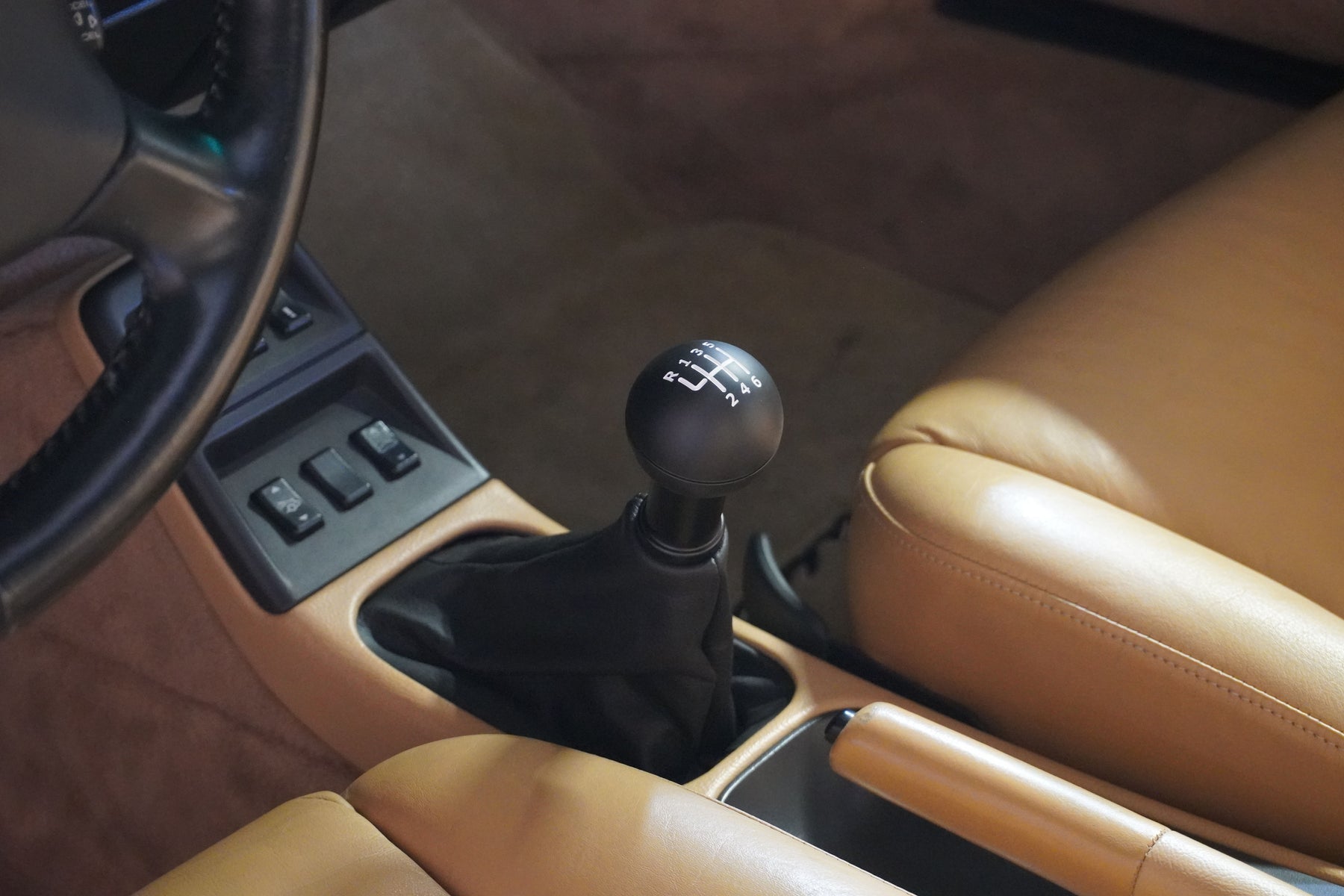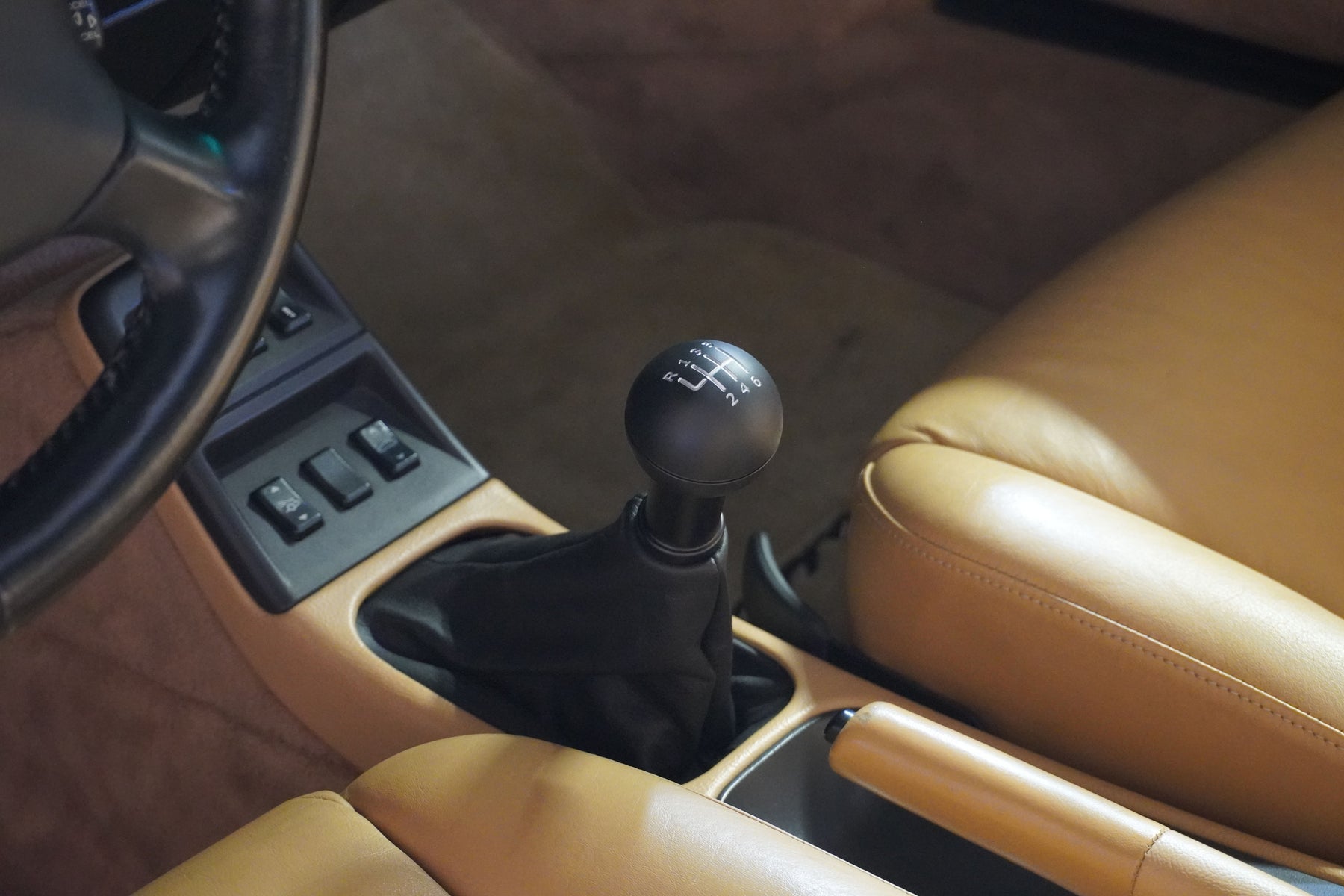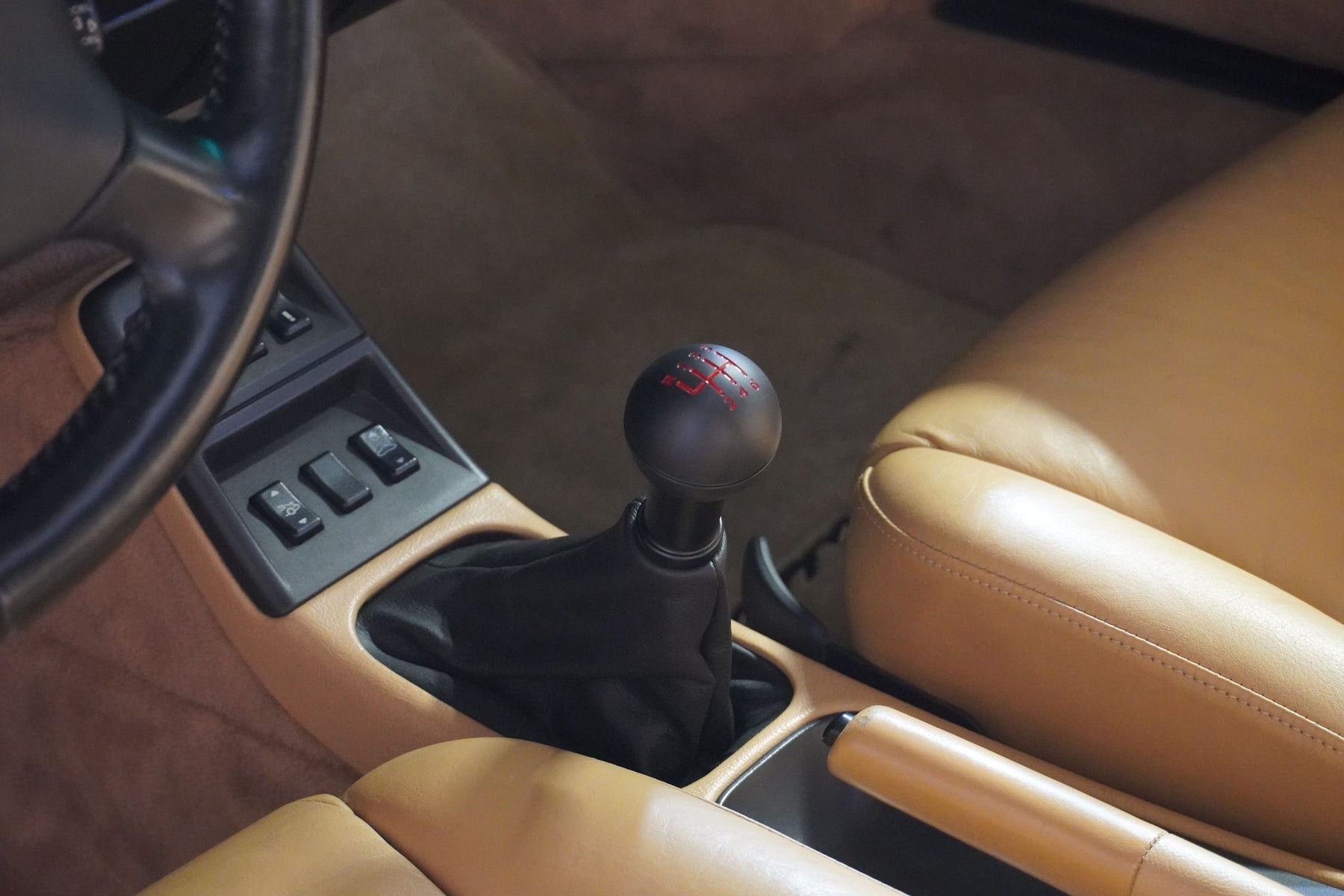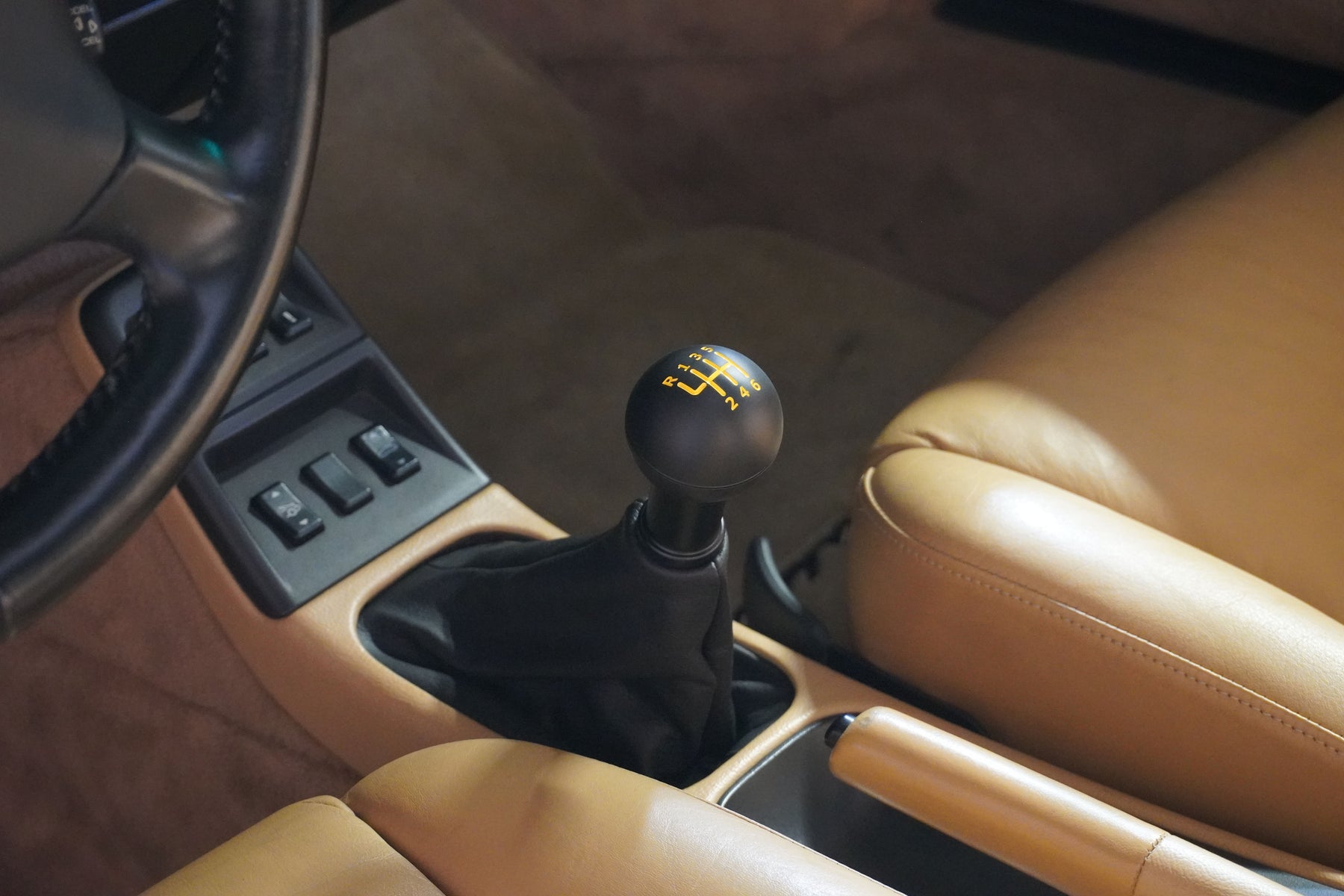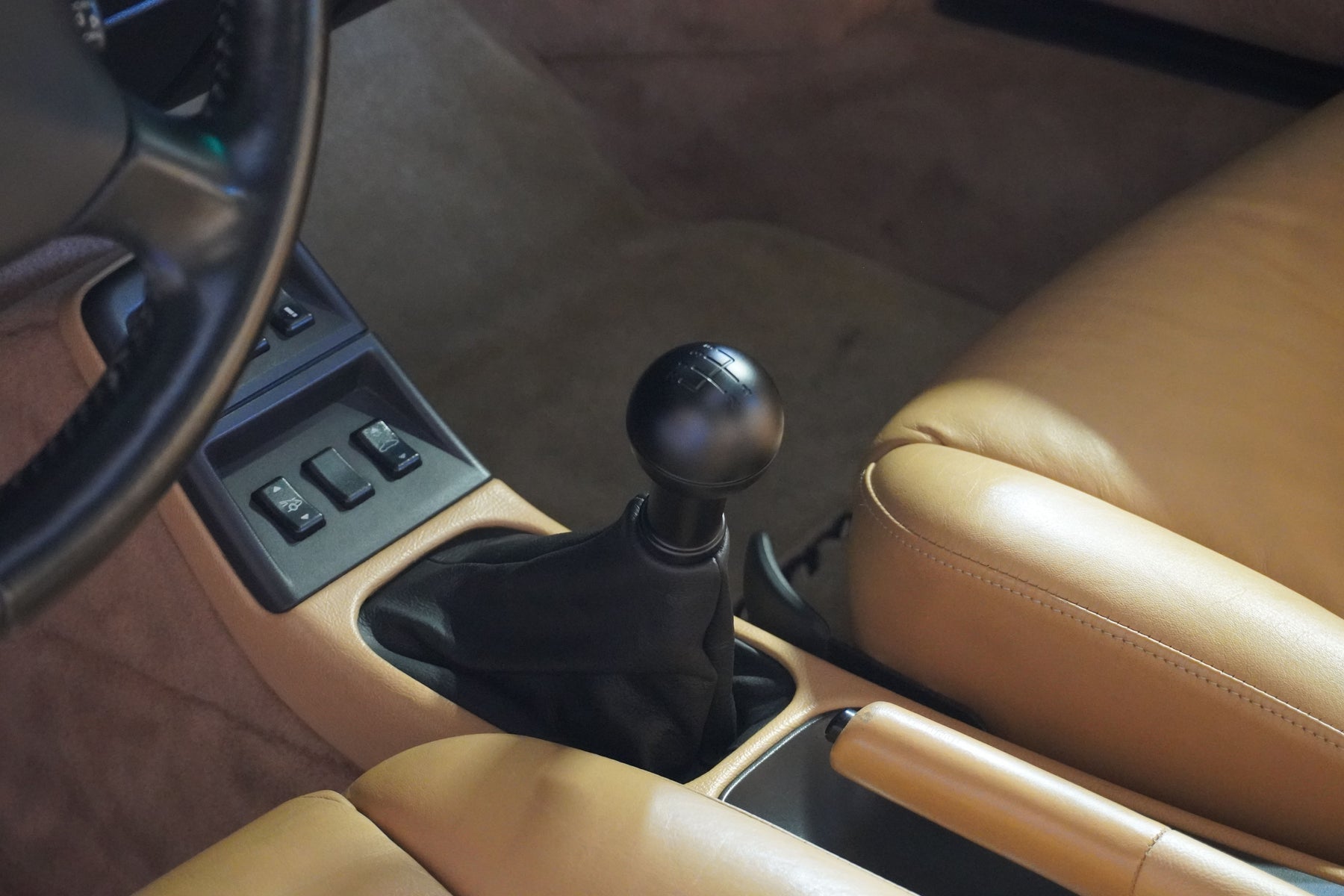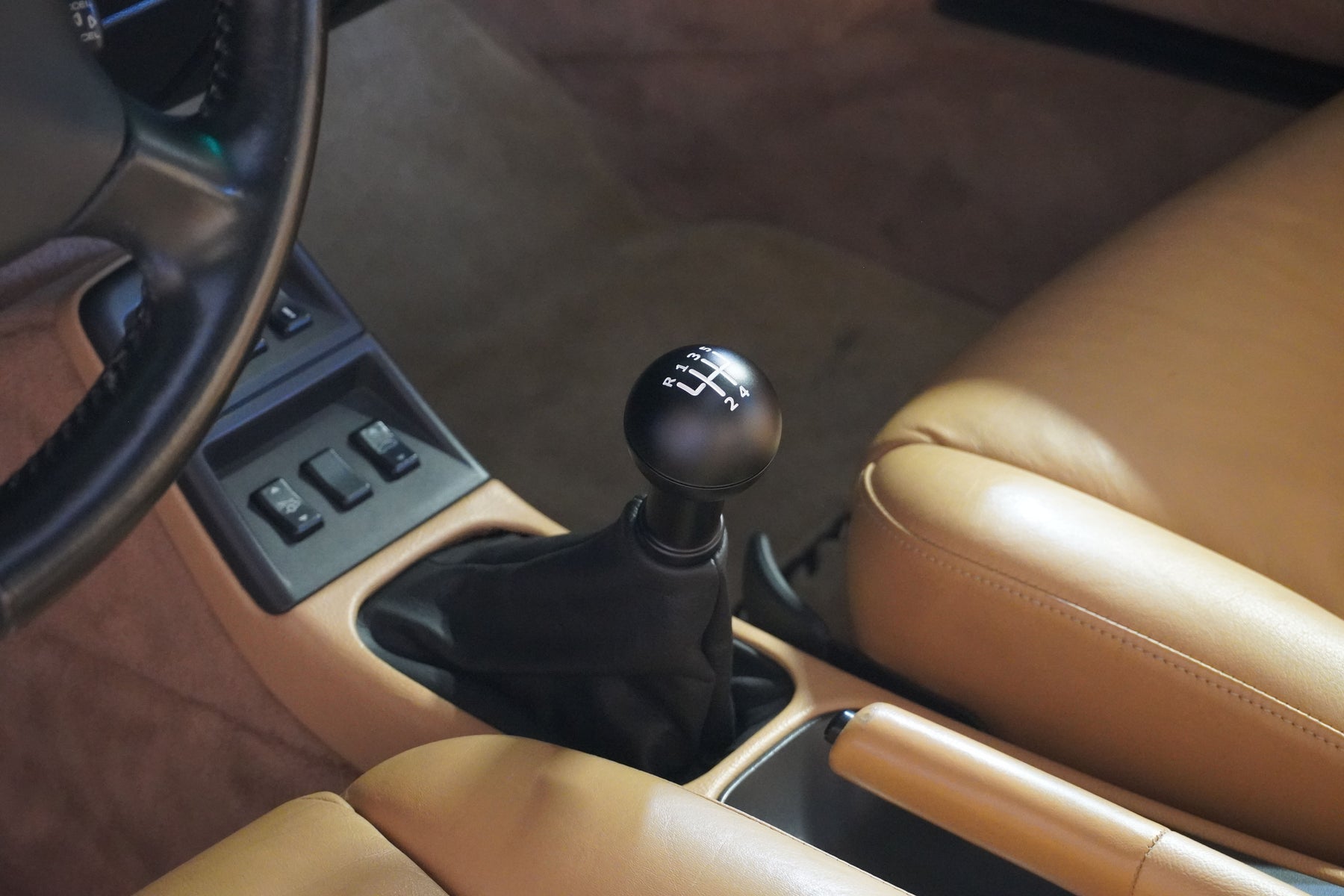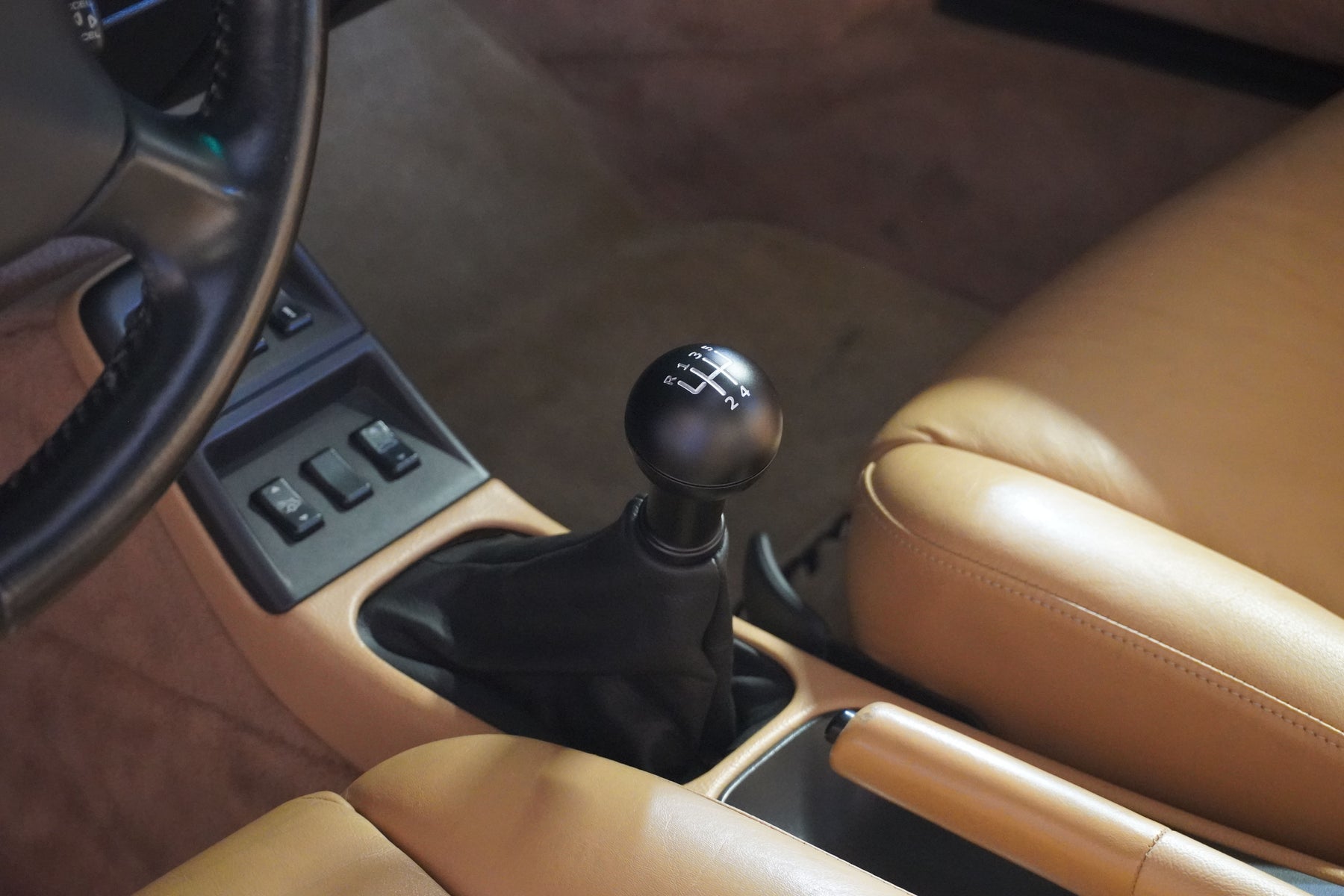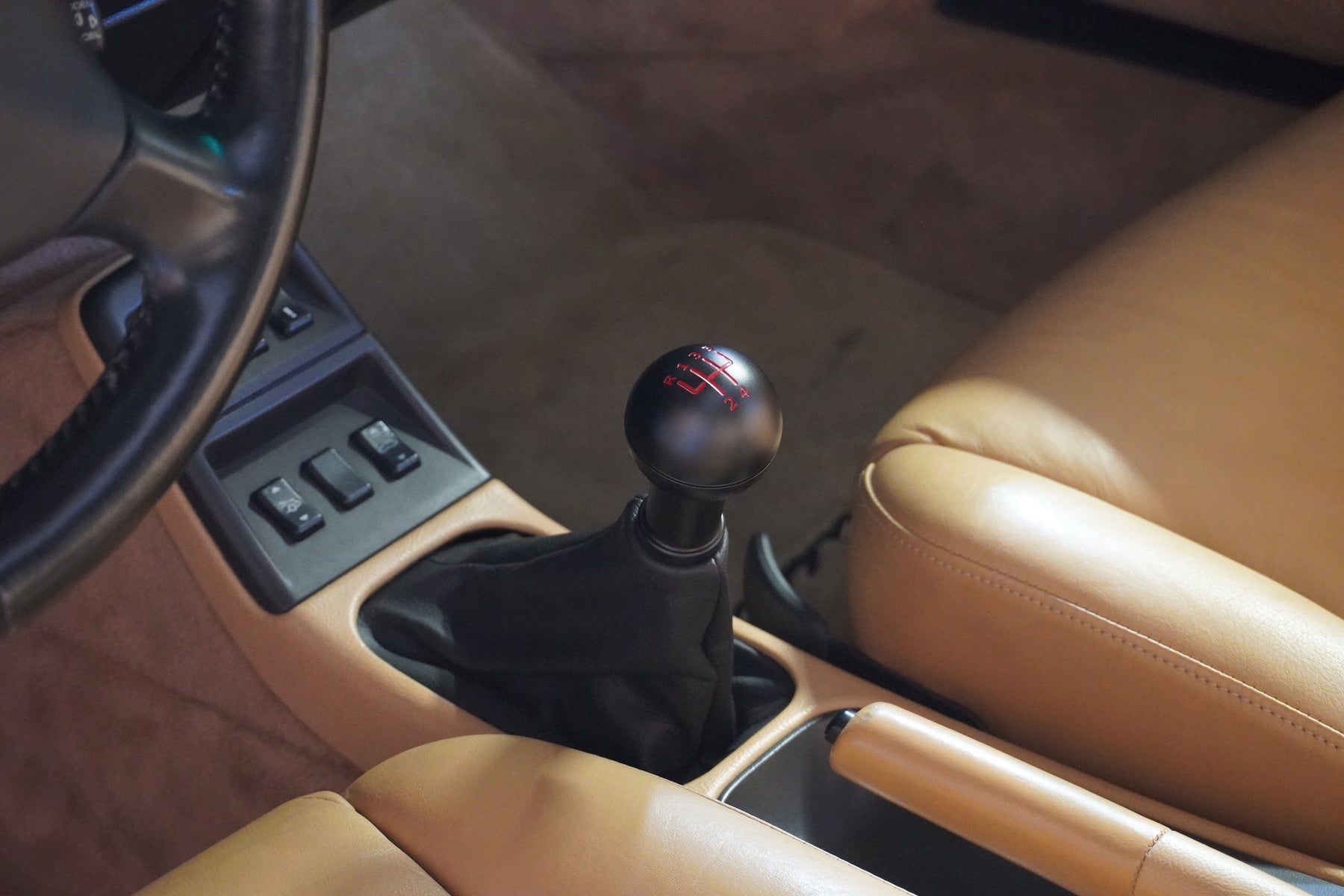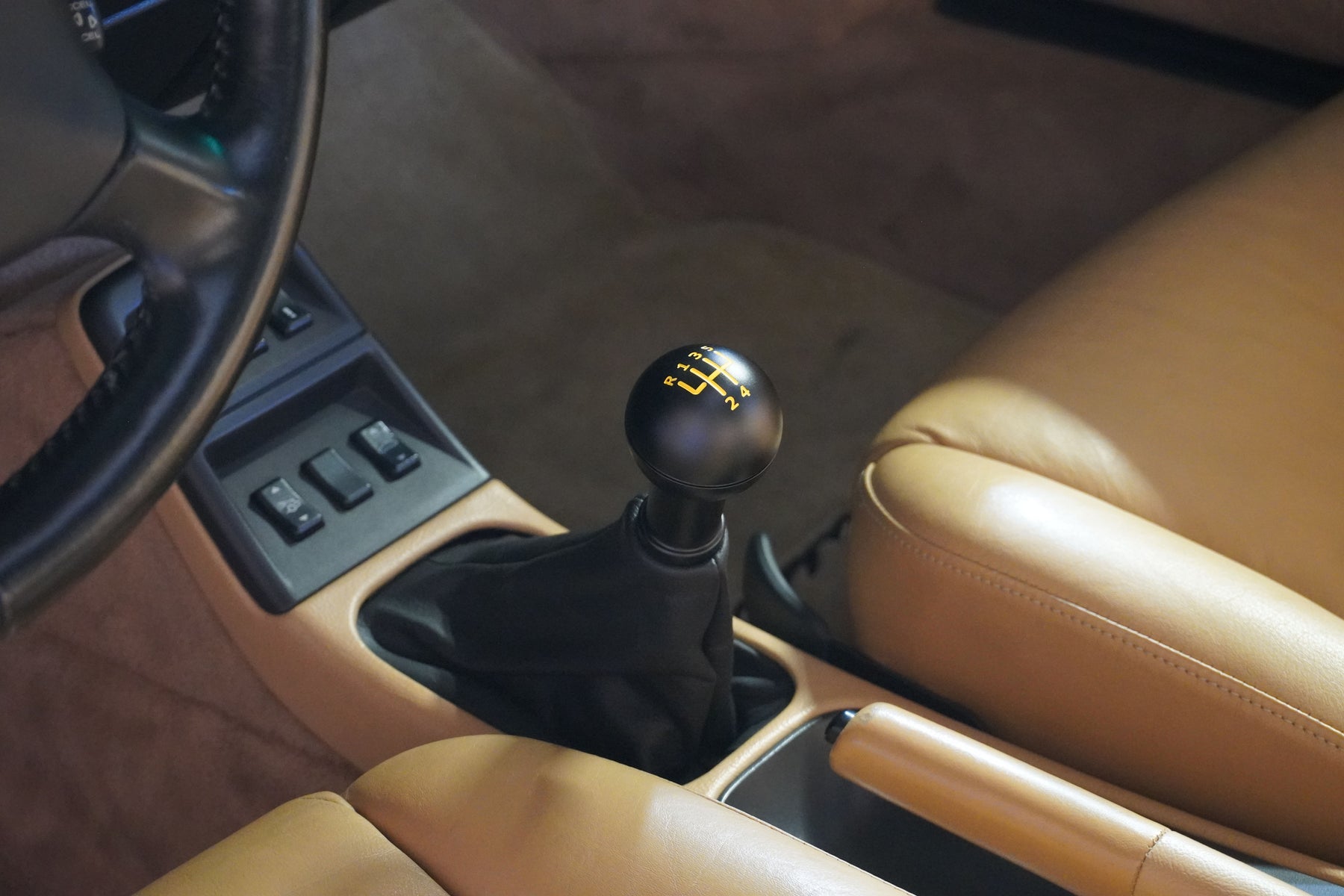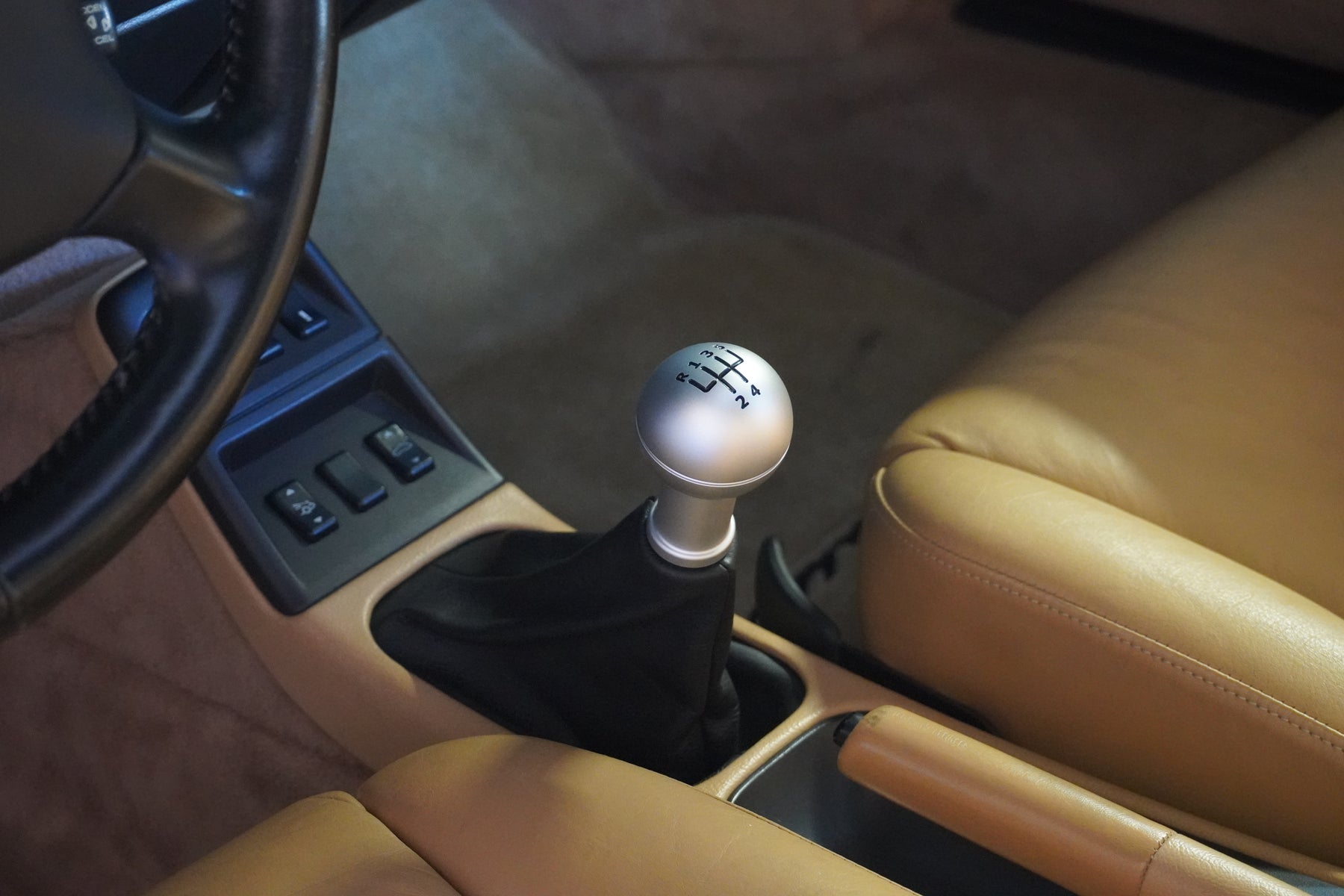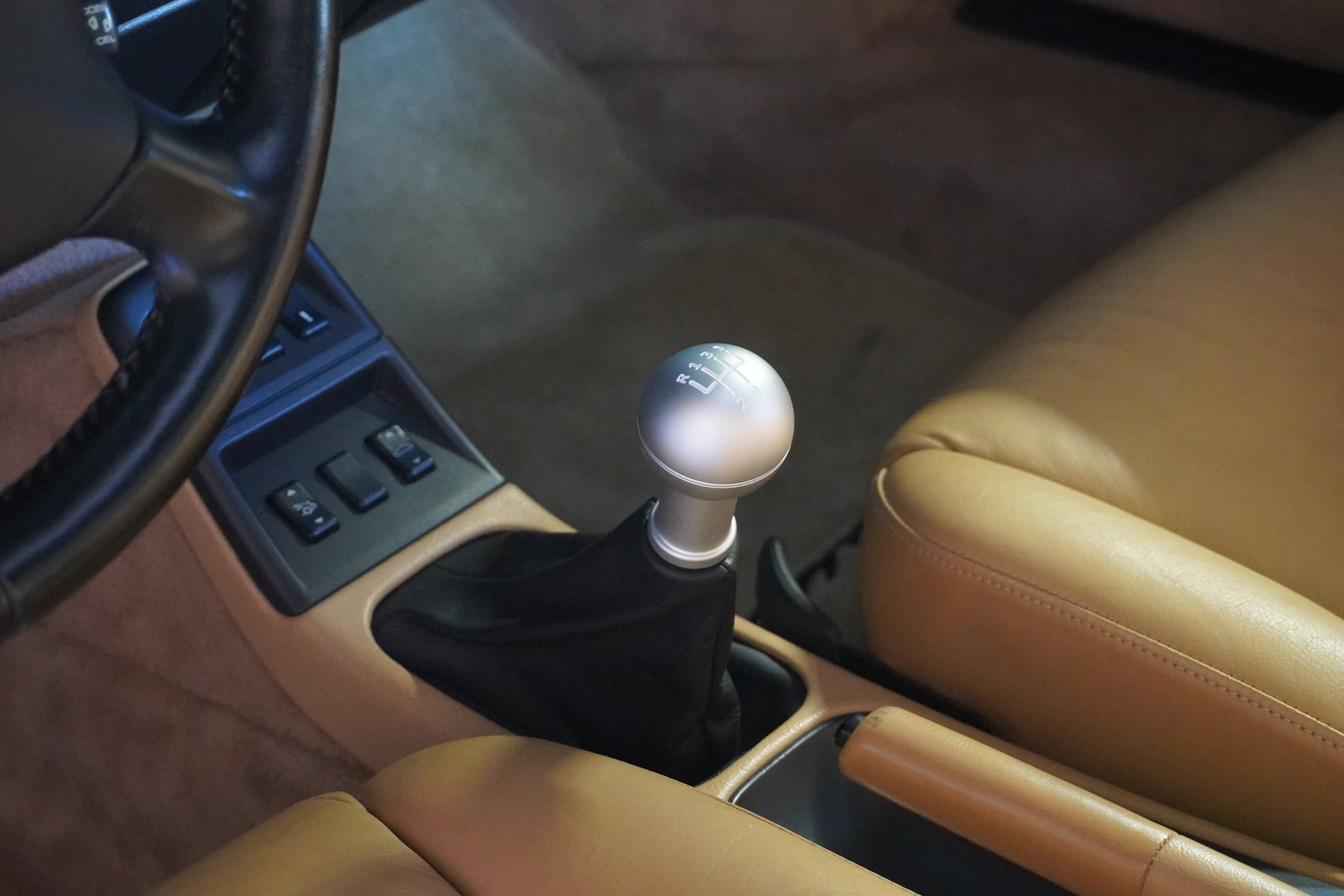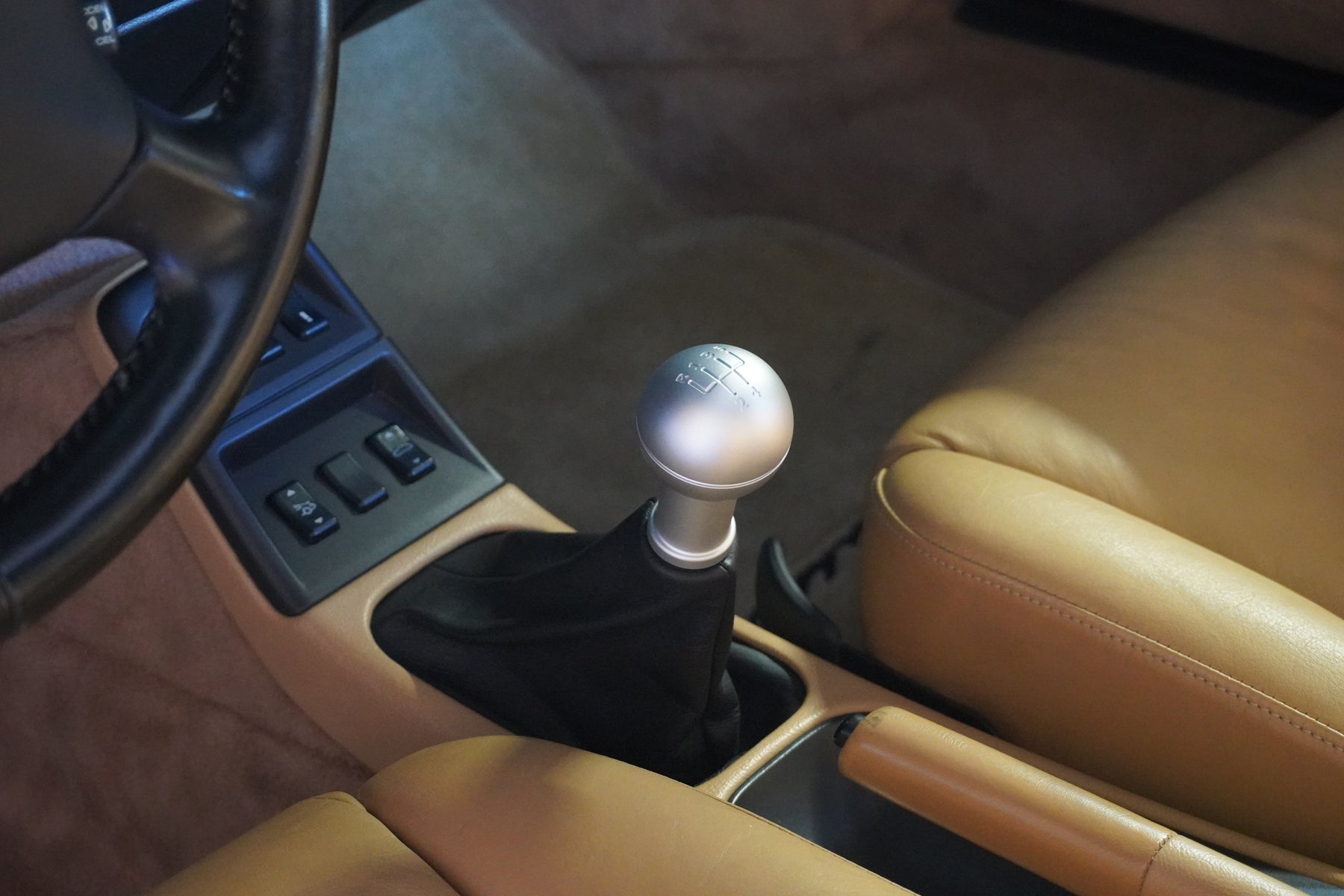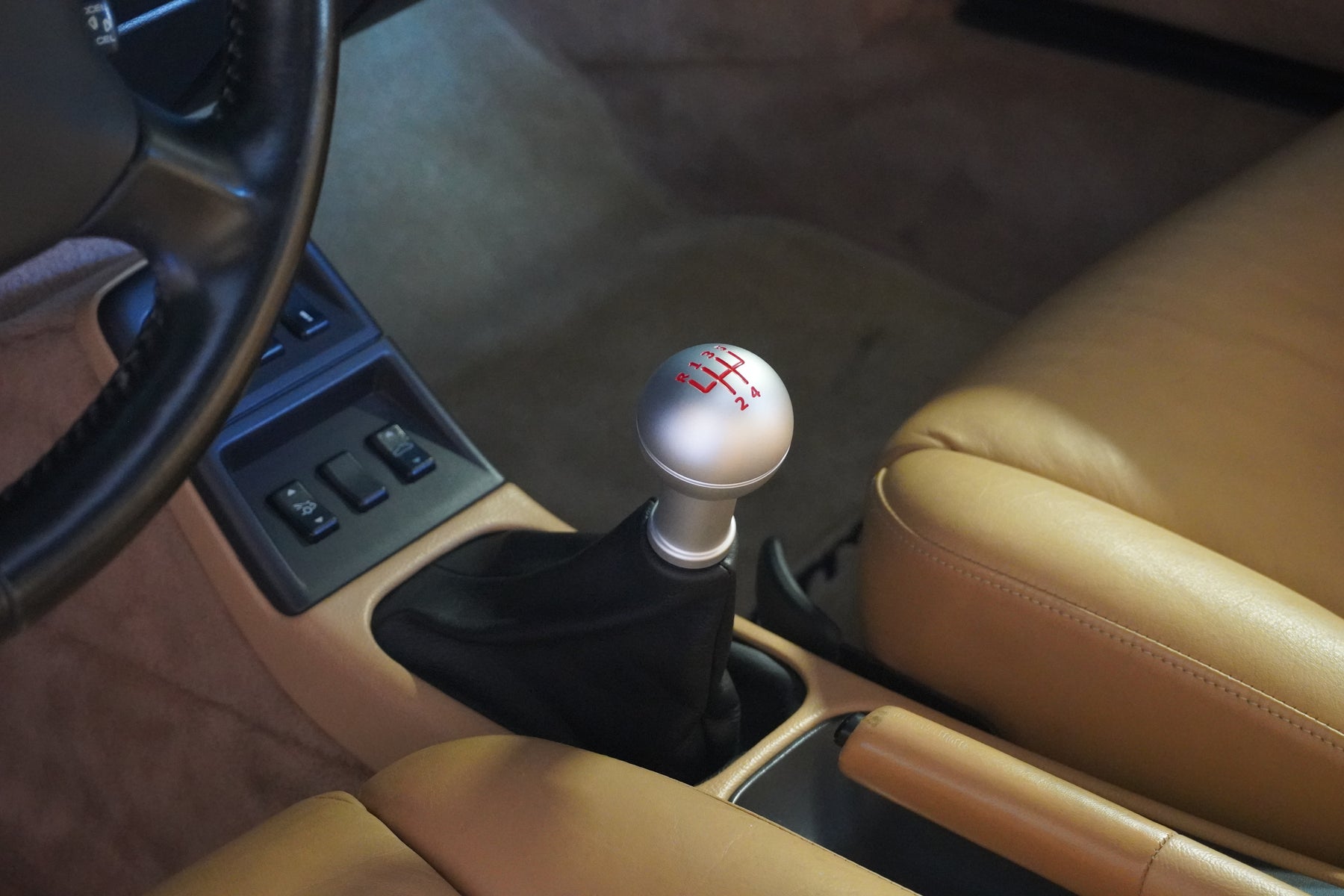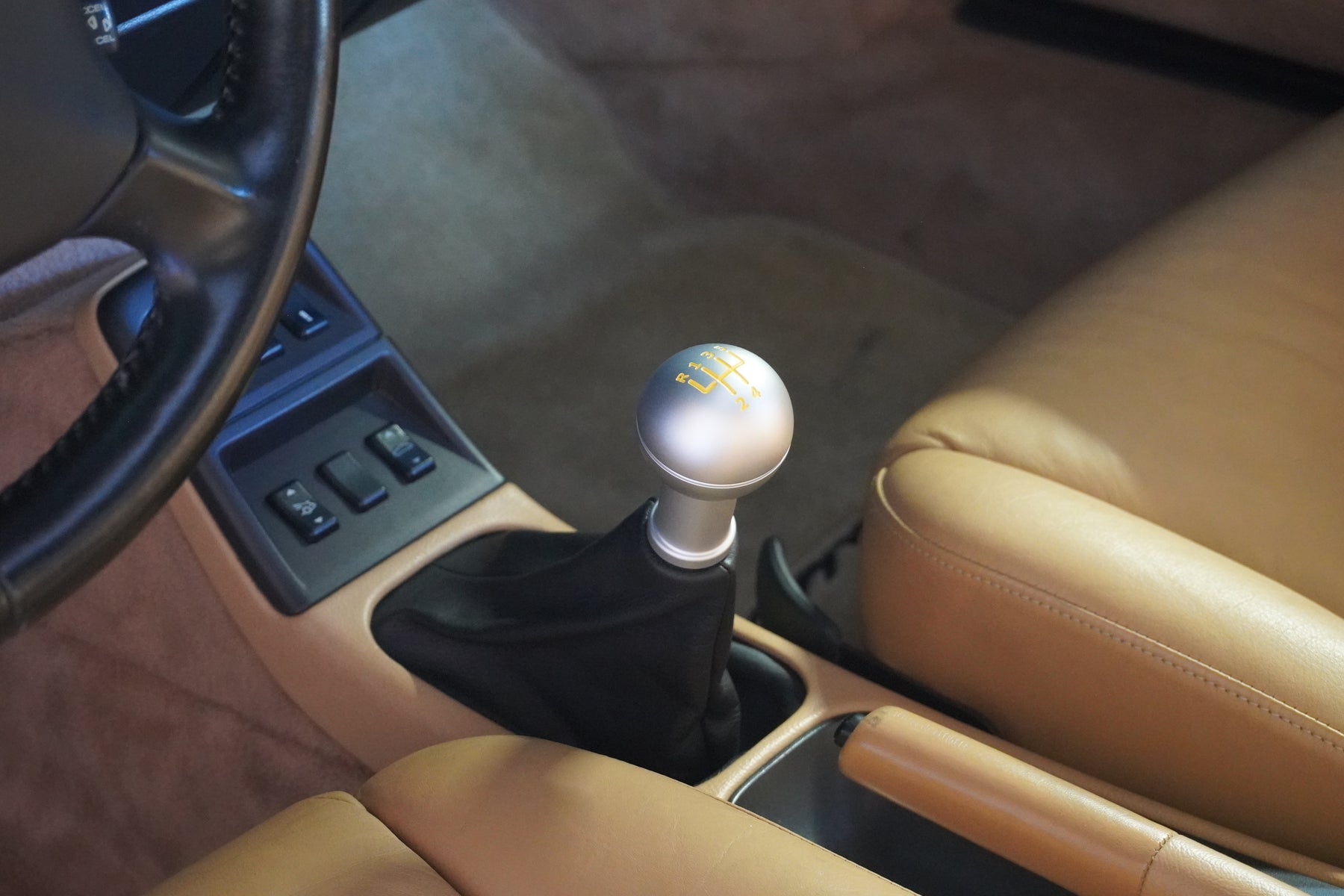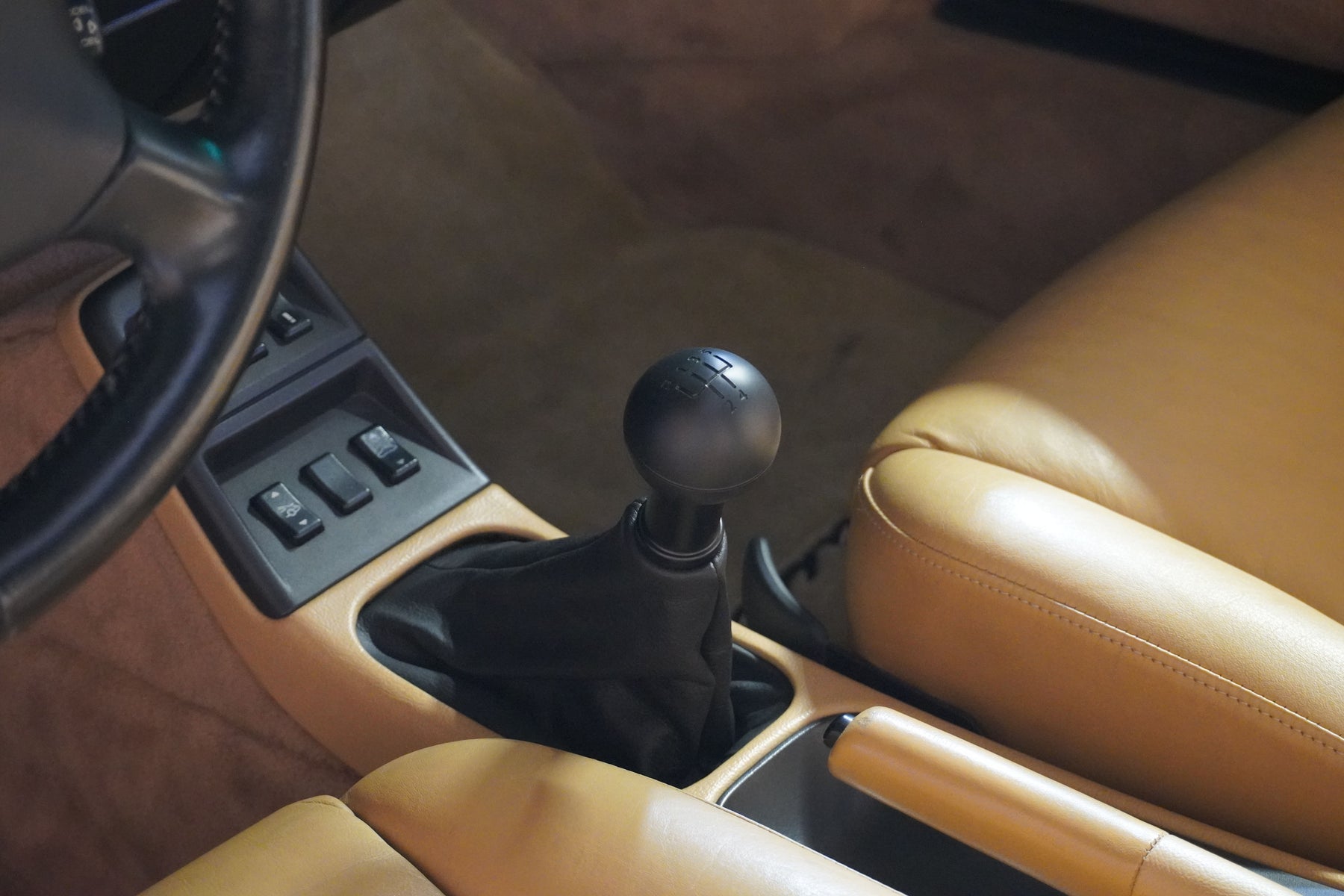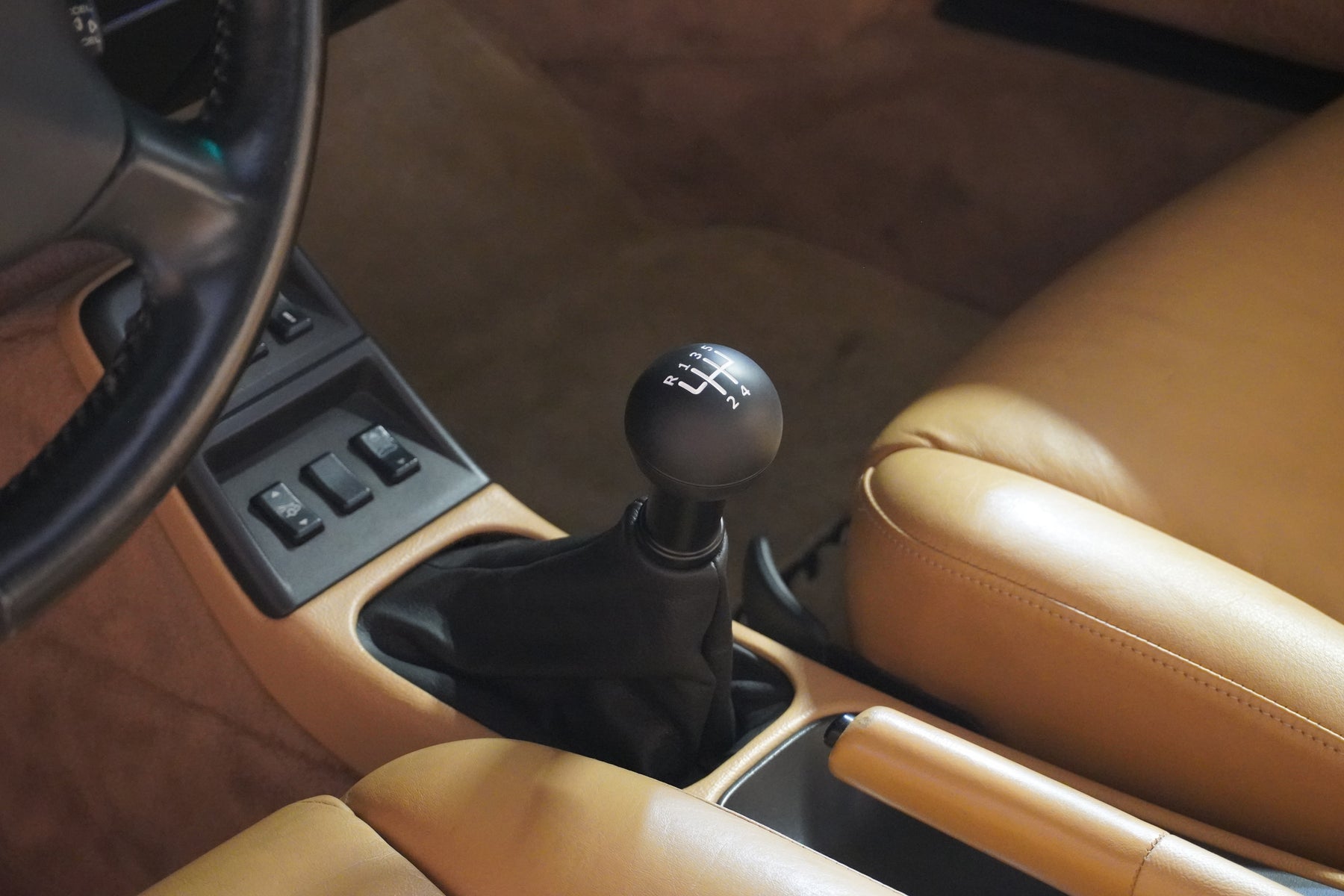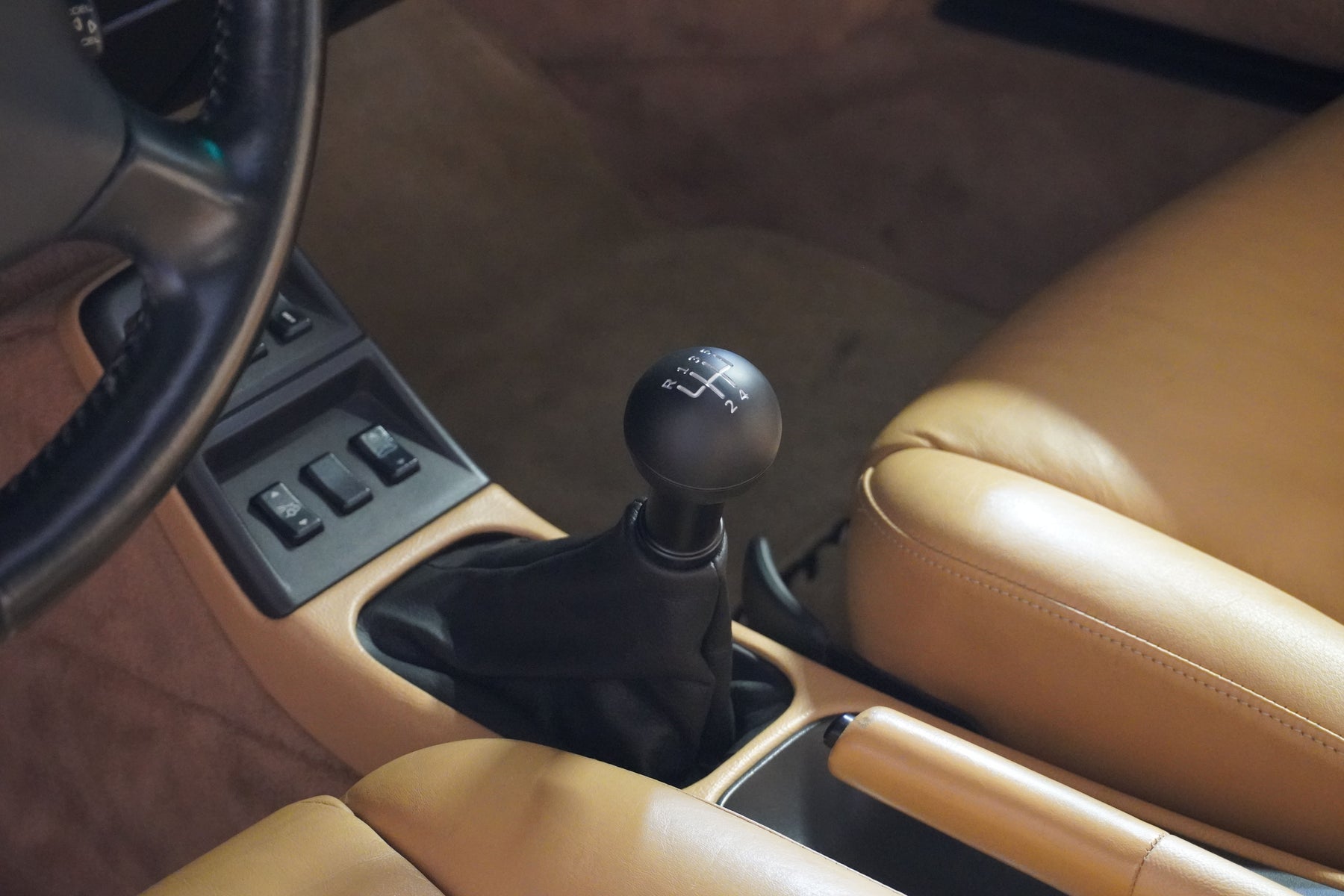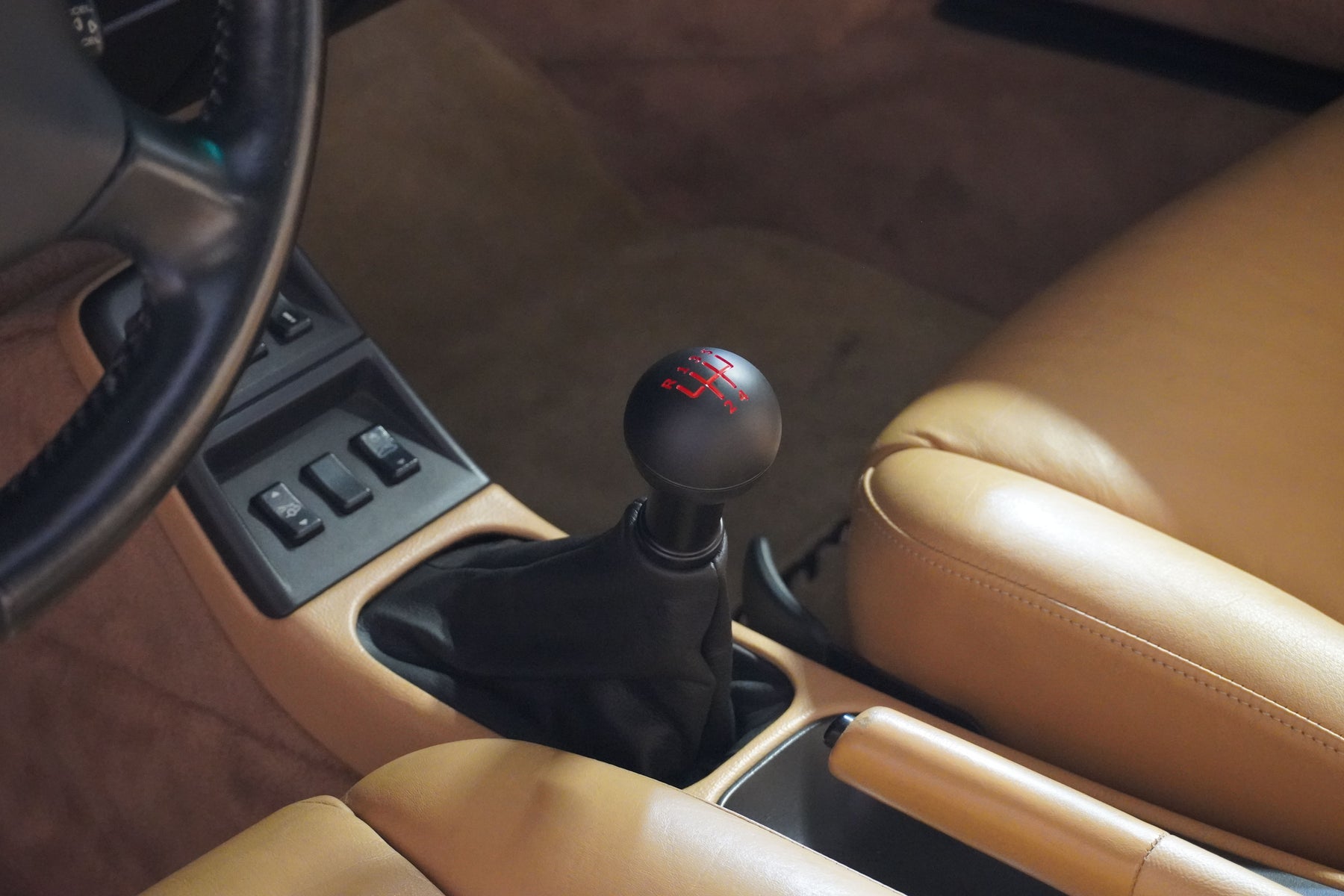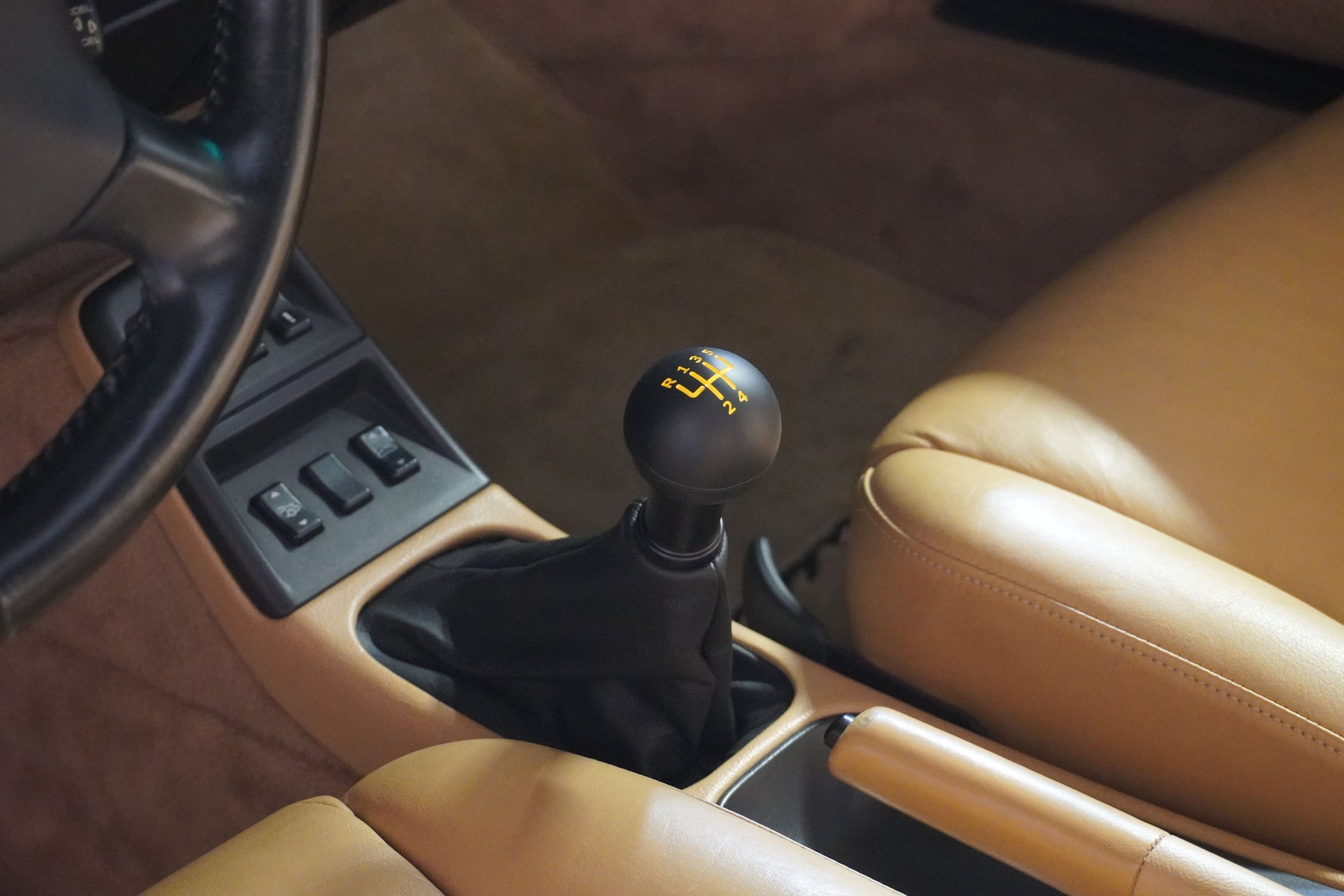 Classic Shift Knob: 964/993
Color and Material:
Black Aluminum
FITMENT
924 / 944 / 968 (1976 - 1995)
964 / 993 / 996 / 997 (1989 - 2012)
986 / 987 (1998 - 2012)

The CLASSIC SHIFT KNOB from FUNCTION-FIRST Performance is designed to reconnect drivers to their vehicles.
Factory shift knobs contribute to sloppy and vague gear changes due to their rubber and plastic construction. To remedy this, our Classic Shift Knob is machined from solid billet aluminum and Delrin for superior shifter feel, ensuring that all shifting effort is transferred to the gear lever.
The 2-inch diameter knob fits securely in the palm, with the circumferential cutout providing dexterity and enhancing grip. The base shaft is machined specifically to fit Porsche's rectangular shift lever and attaches securely via high-hold set screws, entirely hidden from view with the standard height shaft. The OEM shift boot integrates seamlessly at the base for factory-like fit and finish. If your current shift knob setup has an integrated 1-piece shift knob/boot (pre-997 Porsche models), you can cut the boot off to use with the Classic Shift Knob.
The 2-piece design allows you to mix and match shaft and knob color combinations to complement the look of your interior.
Choose from two knob materials:
ALUMINUM - machined from a solid billet and anodized, this knob offers added weight for less notchy shifts

DELRIN - impervious to extreme temperatures, the lower weight of this knob yields faster shifts
Shift pattern engraving with paint-fill is also offered for an added OEM look.
PLEASE NOTE:  Fitment is for Manual Transmission vehicles only. The OEM shift boot is shown for illustrative purposes and is not included.

Purchase price for the "CLASSIC SHIFT KNOB" includes only 1 shaft, 1 knob, and mounting hardware.
Weights
Aluminum: 220g
Delrin:155g
OEM: appx 86g
Installation Guides